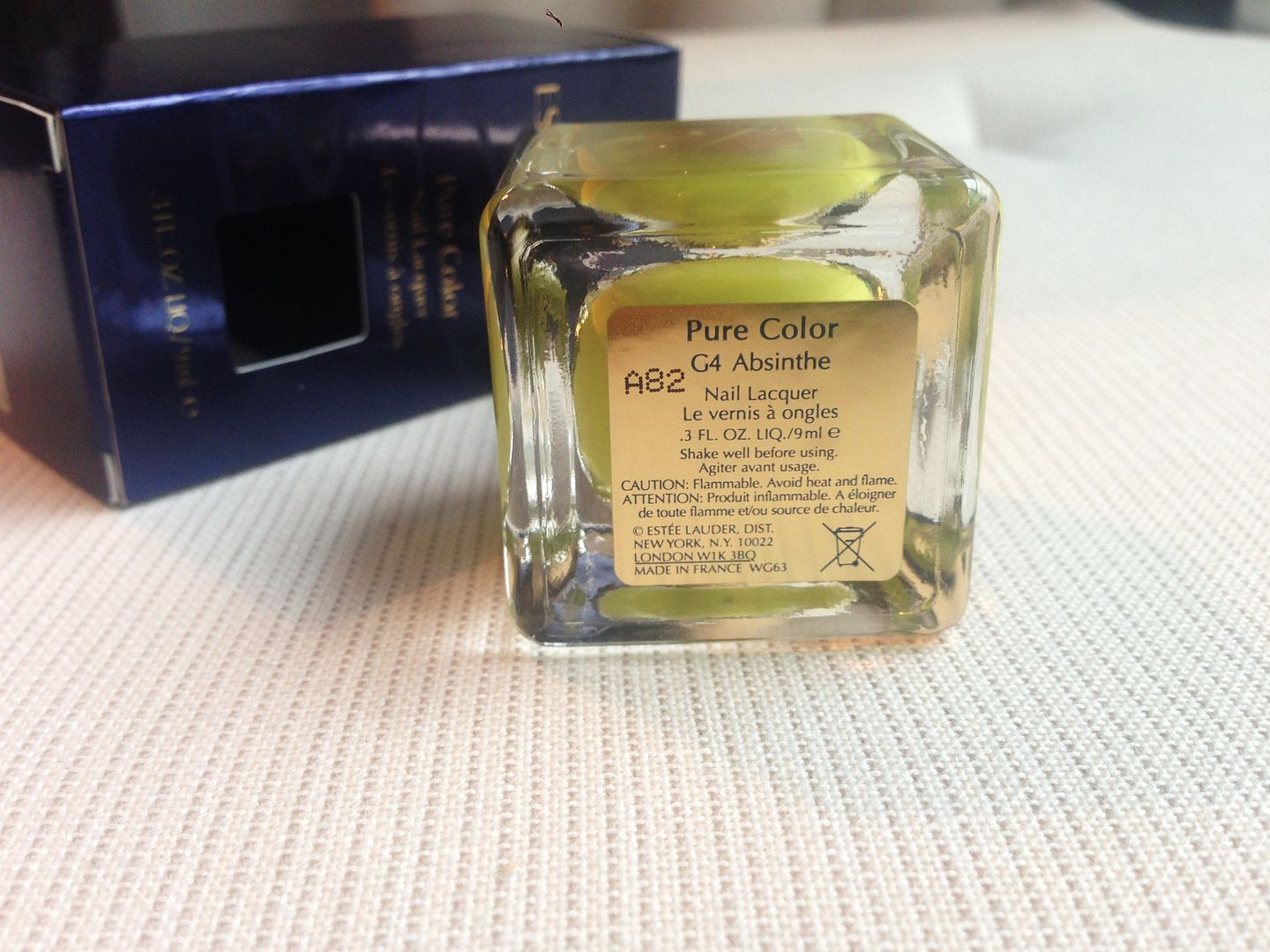 Estee Lauder nail polishes always have had pretty good reviews, and for me, it's lived up to their reputation. This shade is quite a murky // slimy colour (!) called 'Absinthe' and I have never worn anything like it, hence why I chose this one to show you.
The bottle is totally beautiful, proper showpiece and I think my favourite nail polish bottle ever…. it's heavy, feels expensive and the nail polish colour is suspended within the glass square.
The application brush for nail polishes is much of a muchness for me, but my friend actually applied this for me and she is a nail tech…..she said the brush was really good. The size is small for good precision but fans out for colour application. The actual pigment in the nail polish is really rich and one solid coat for most shades is probably enough.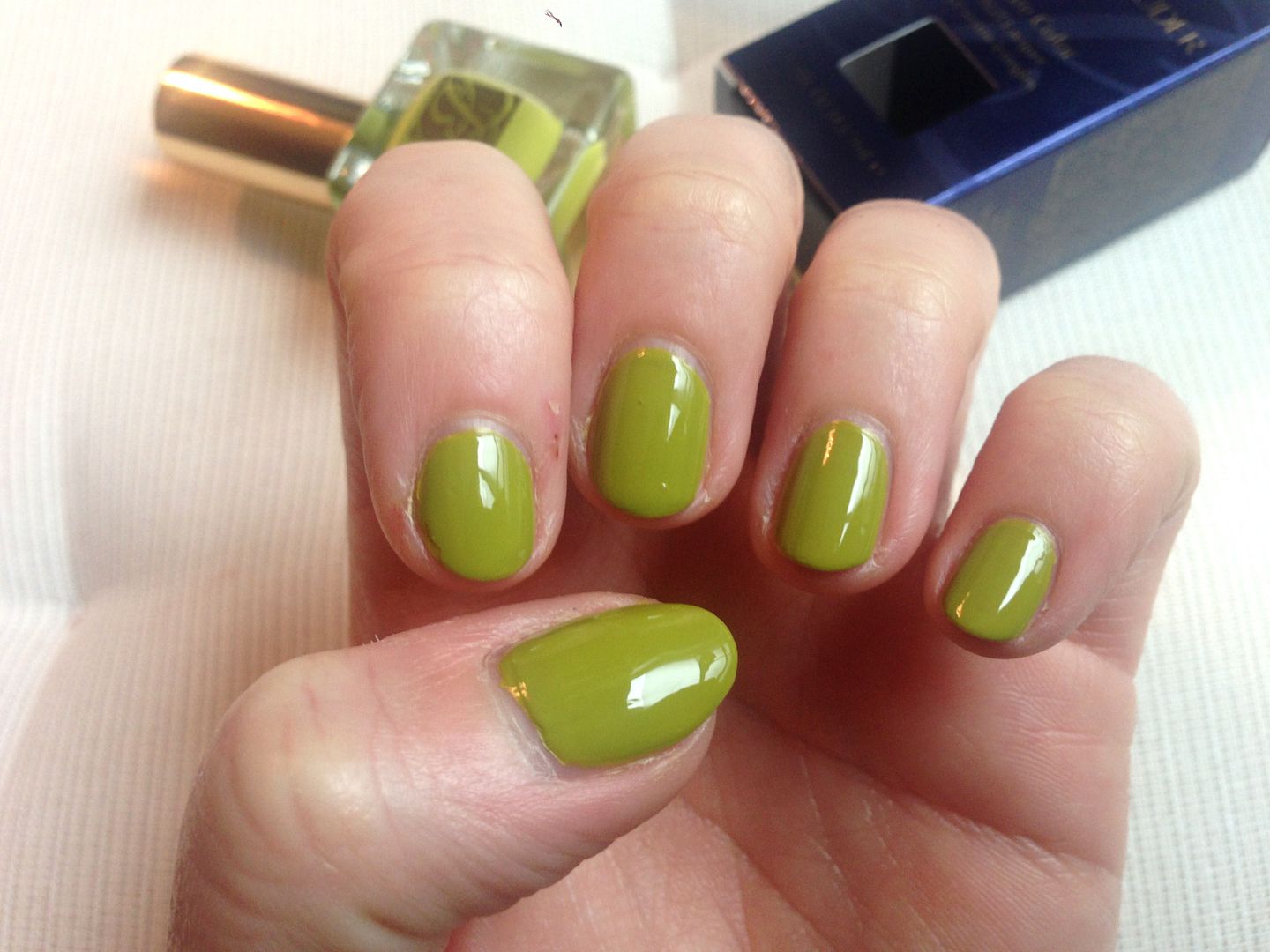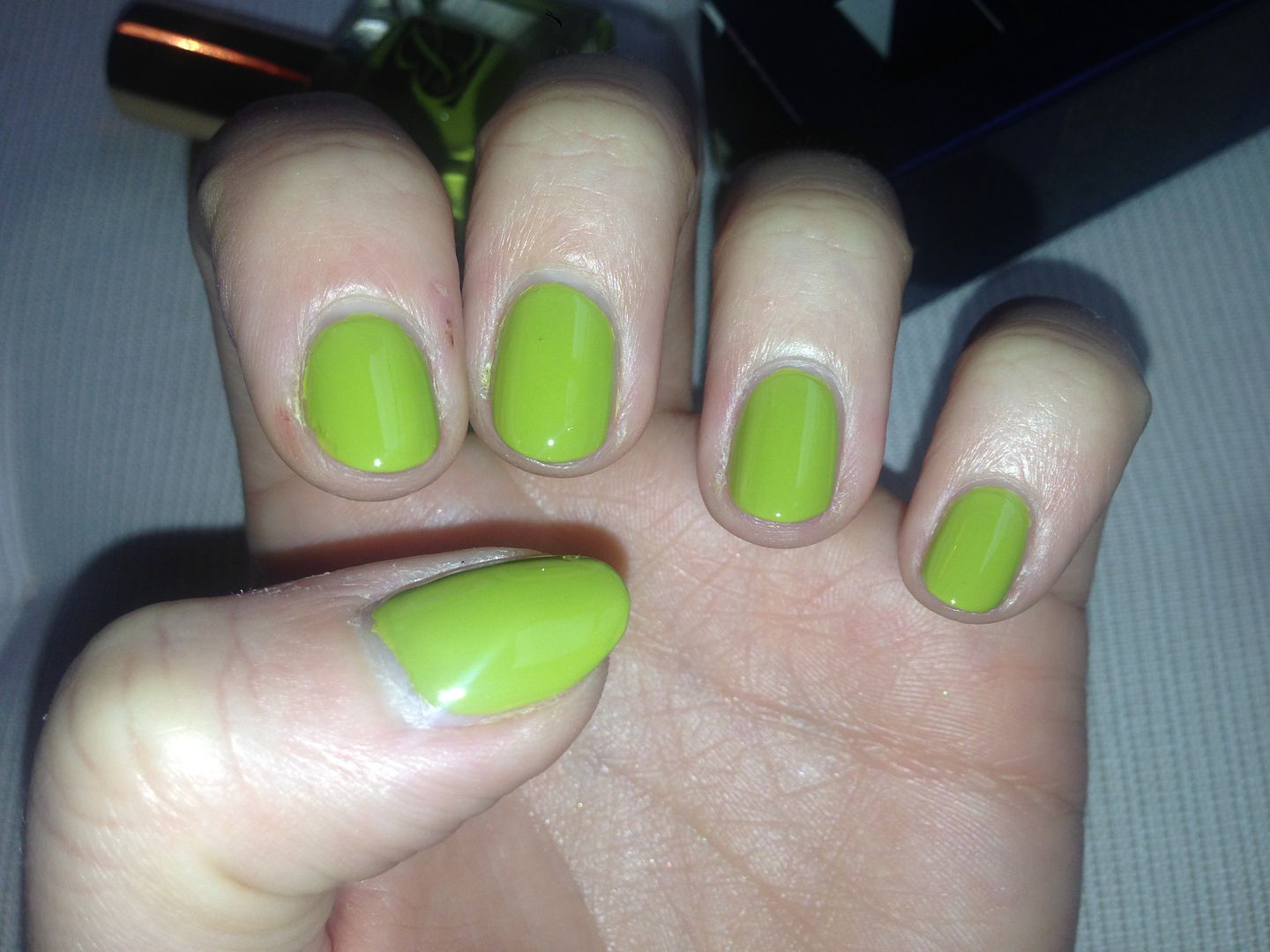 The wear on this polish is really good too, I had it on for 2/3 days with no chips which, for me, is up there with the best. I still have it on a week later, although it's not perfect, it's still pretty good for being on this long.
Worth the money? Do you know any cheaper dupes for this shade?
Pure Color Nail laquers are £14.50