I was invited to the Estee Lauder christmas bloggers party last year where we got to see previews of some of the amazing products launching this year, including these Pure Color stay-on shadow paints. I was really excited about these as I am a huge fan of cream eyeshadows and use them all the time on set and on photoshoots.
Now about 5 years ago I completely despised cream eyeshadows…. I would never, ever use them, as I hated the creasing up on the eyelid and the greasy finish. However, it seems over the last few years the formulas have come on so much and I actually use cream products so much more than powders nowadays (blush, bronze, contour, eyeshadows). It leaves the clients skin looking beautifully glossy, natural, and on the eyes, creams are so easy to blend and build colour on top. Sometimes I will use cream, powder and then build more cream on top. I am in a cream makeup love affair right now!
The shades I got to try out of the Pure Color paints are 06 Cosmic and 04 Sinister. Swatches are below of the colours. Cosmic is my favourite colour out of the whole range and a shade that I would personally wear a lot. A warm coppery brown tone is one of the best colours on blue eyes to really make the eyes pop. Sinister is a beautiful & slightly shimmery gunmetal grey, almost black.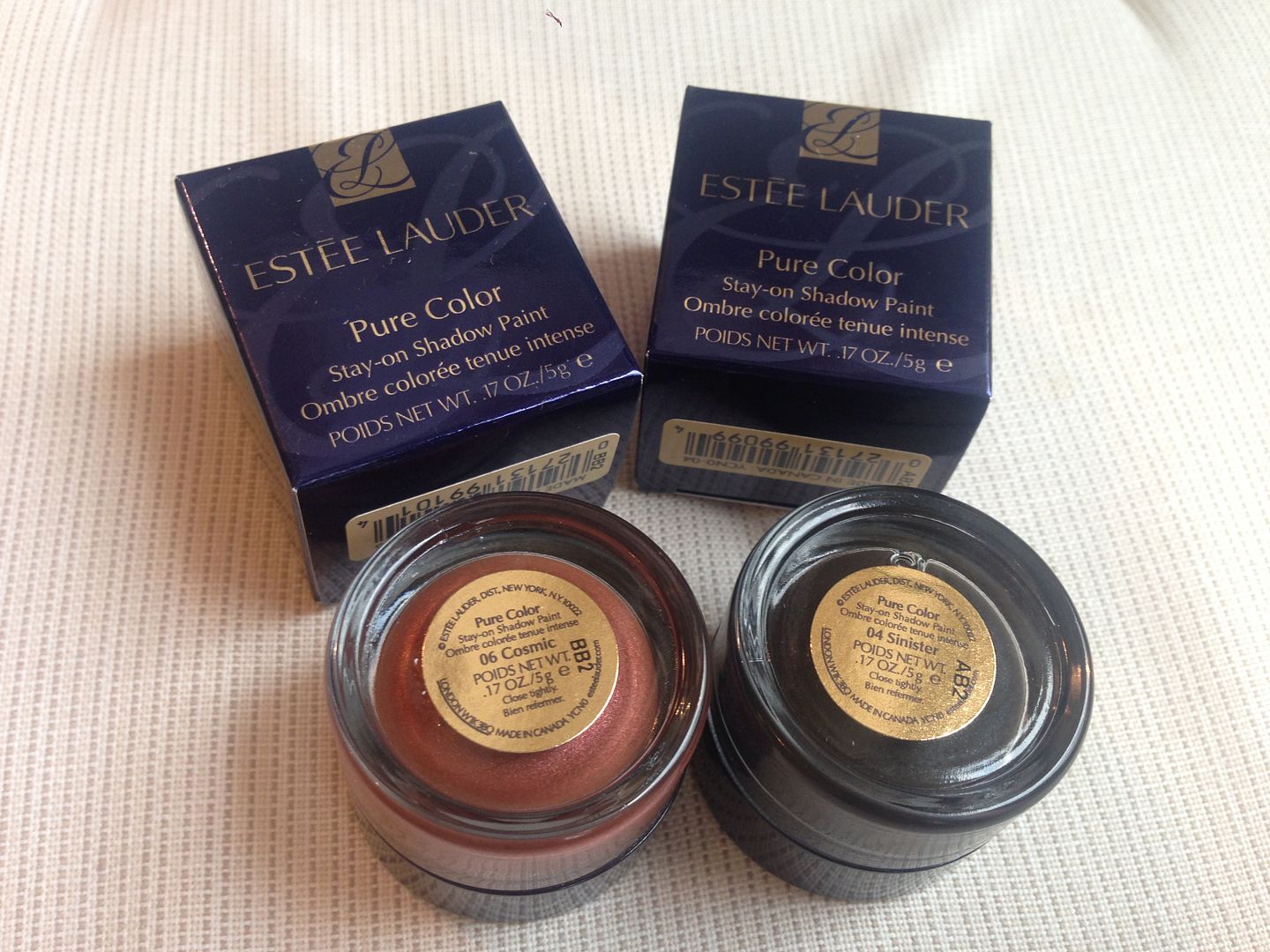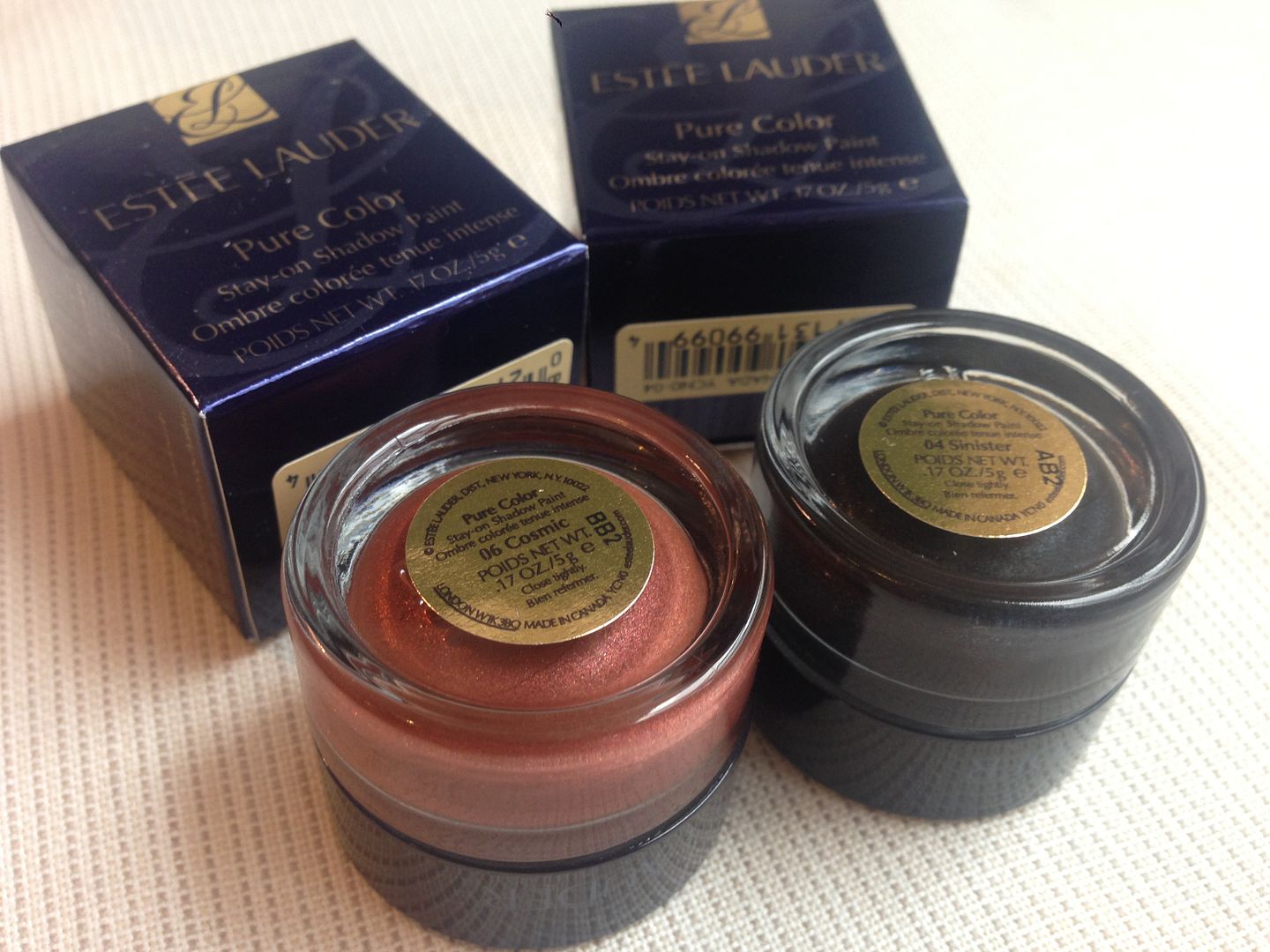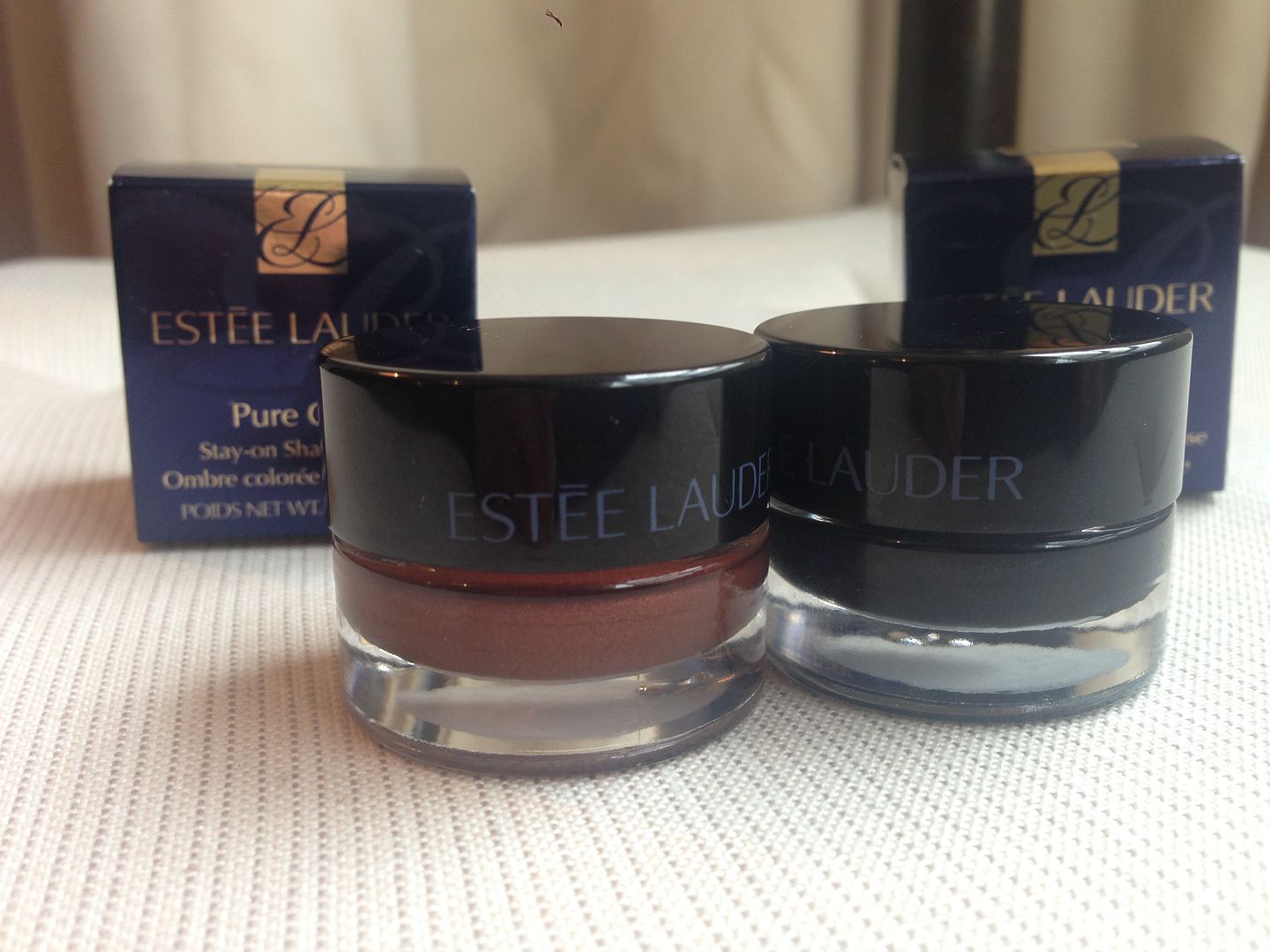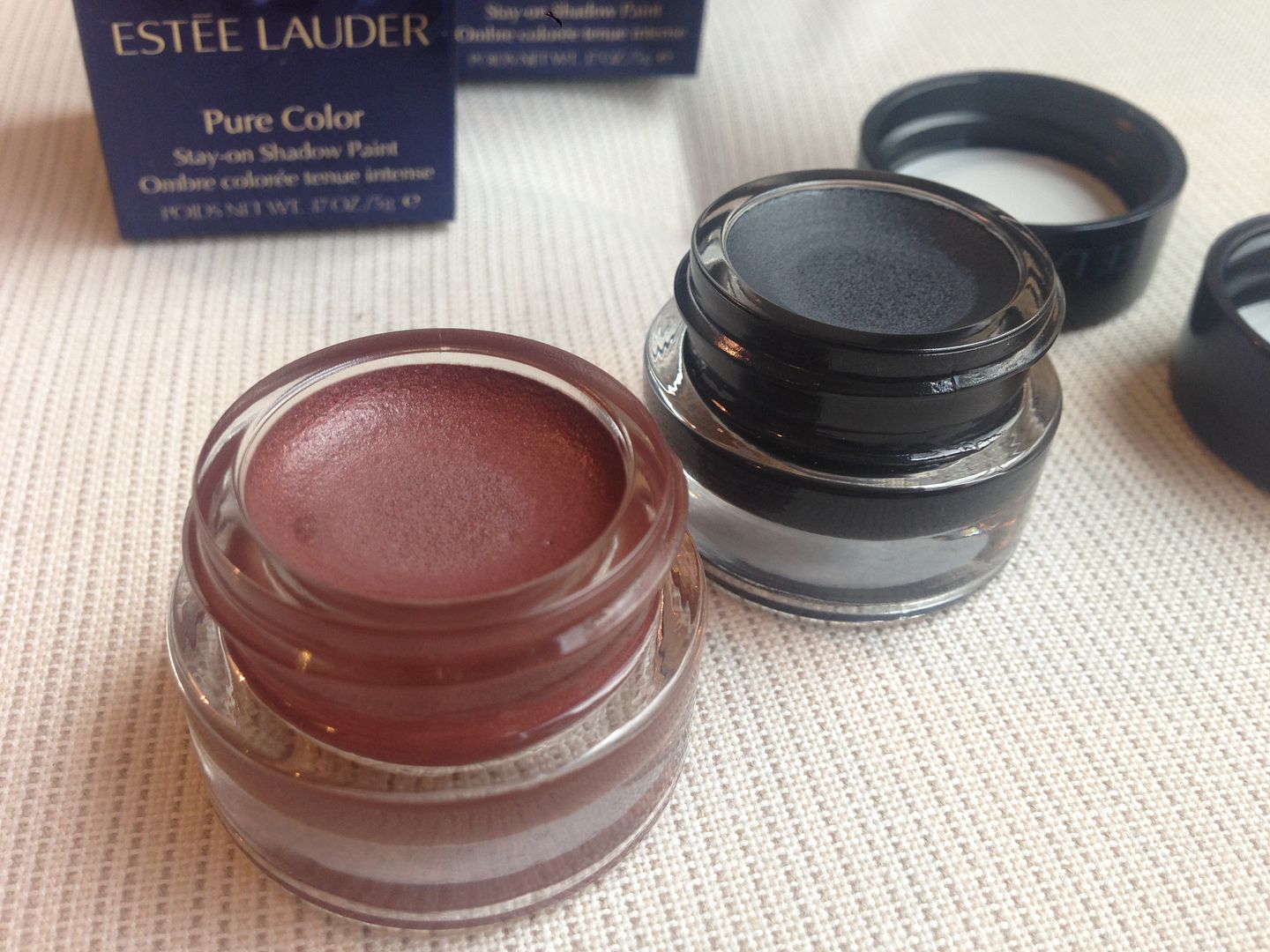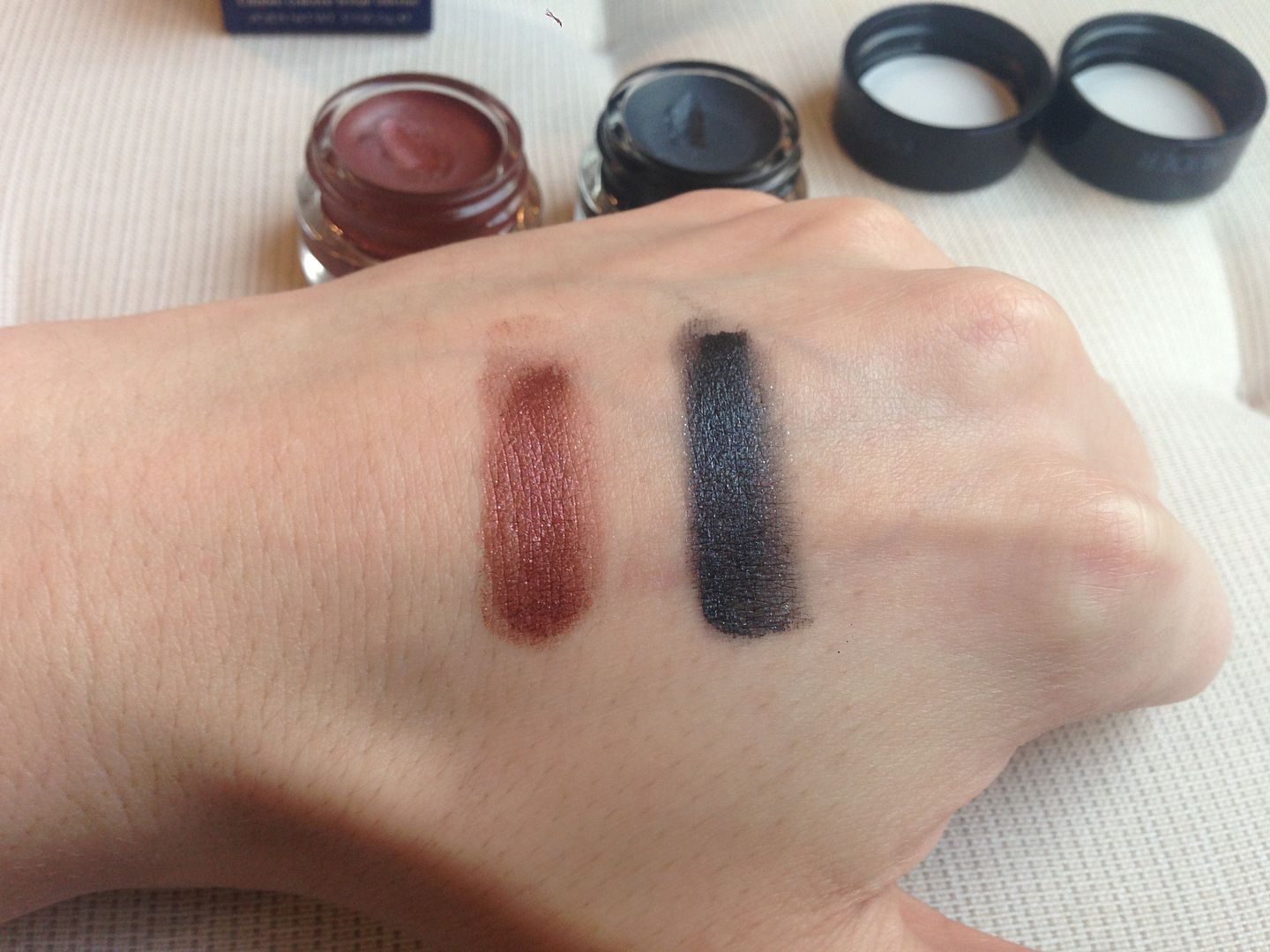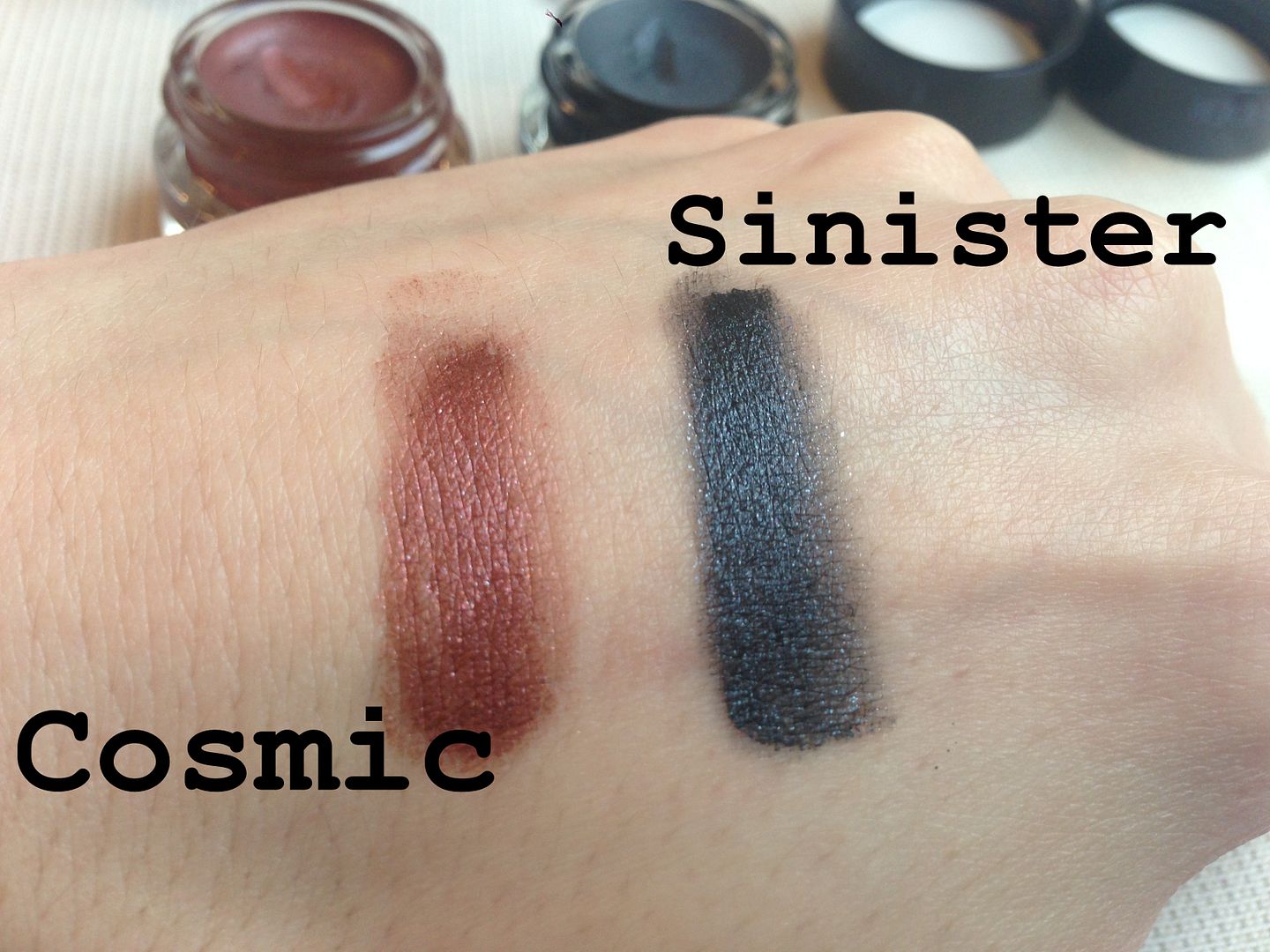 These Estee Lauder ones are infused with a new technology that wrap the pigments into crystal laminate to create a gorgeous three-dimensional look. They also contain prismatic light-reflecting pearl extract to give that slightly rich metallic finish. The pigment is rich, some of the darker tones you could just wear as a subtle eyeliner. They feel almost mousse-like in texture.
Out of all the cream eyeshadows I have used, I would liken these most to the Chanel Illusion D'Ombre in finish and texture. One great tip for wearing any cream eyeshadow is to use some form of primer/ prep underneath to extend the wear of it. Below is a quick look I did using these Estee Lauder pure color paints and I used Doublewear concealer which I have been using ever since it launched way back when, love it.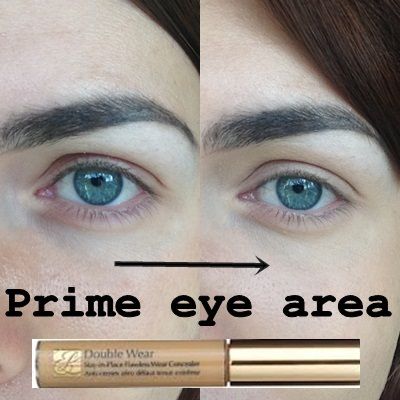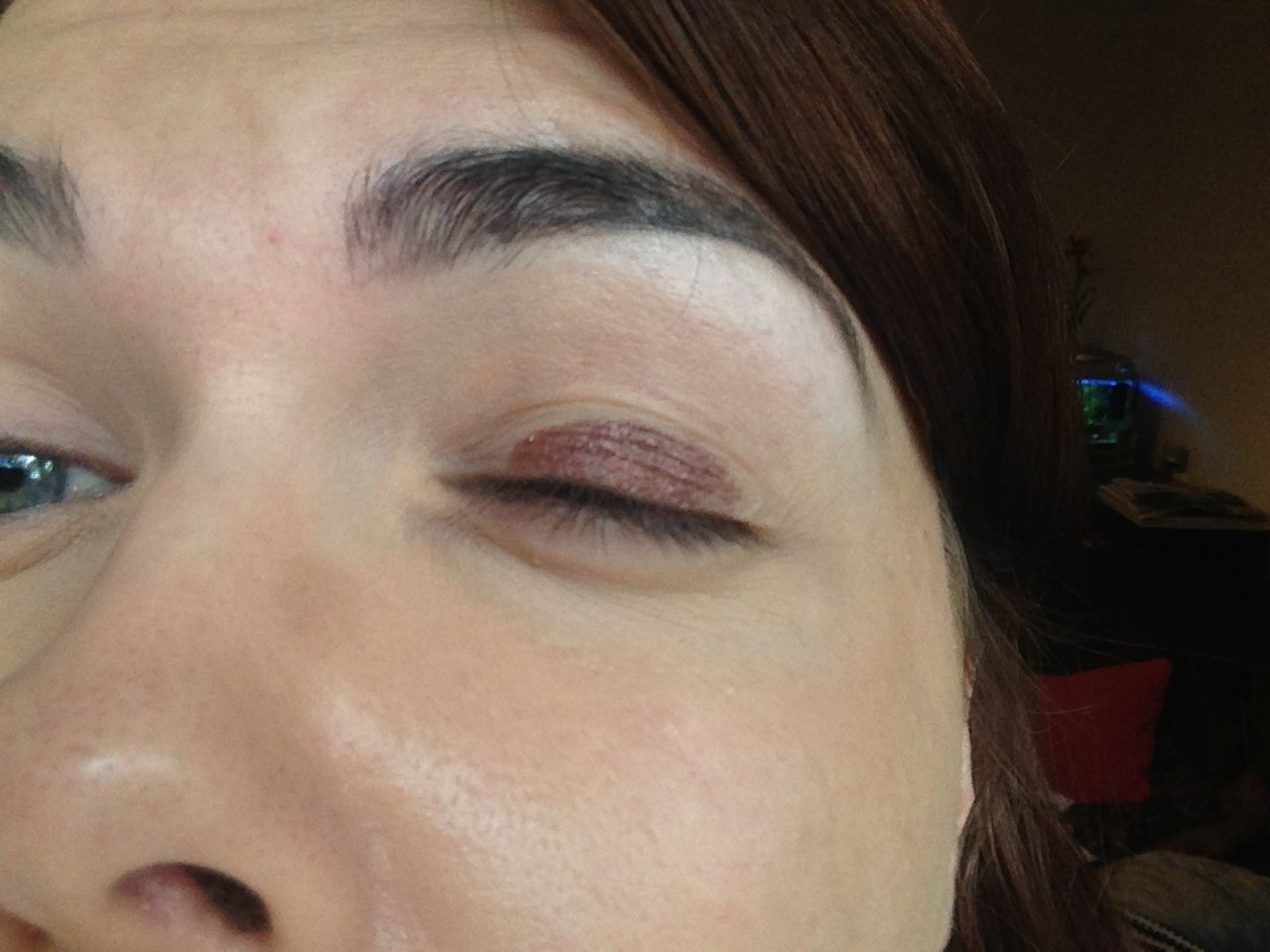 I then used a brush the apply the Cosmic cream eyeshadow in a blob-like way in the centre of my eyelid. If you want a really soft look, then you could just apply these with fingertips and smudge.
Use a soft blending brush, like the MAC 224 to blend the cream out before it dries, this will give it a softer, smoky finish. Here, I went just over my socket line and swept it slightly out at the corners of my eyes for a cat-eye finish. I also applied the Cosmic colour quite heavily underneath my eyes, all the way along the lash line.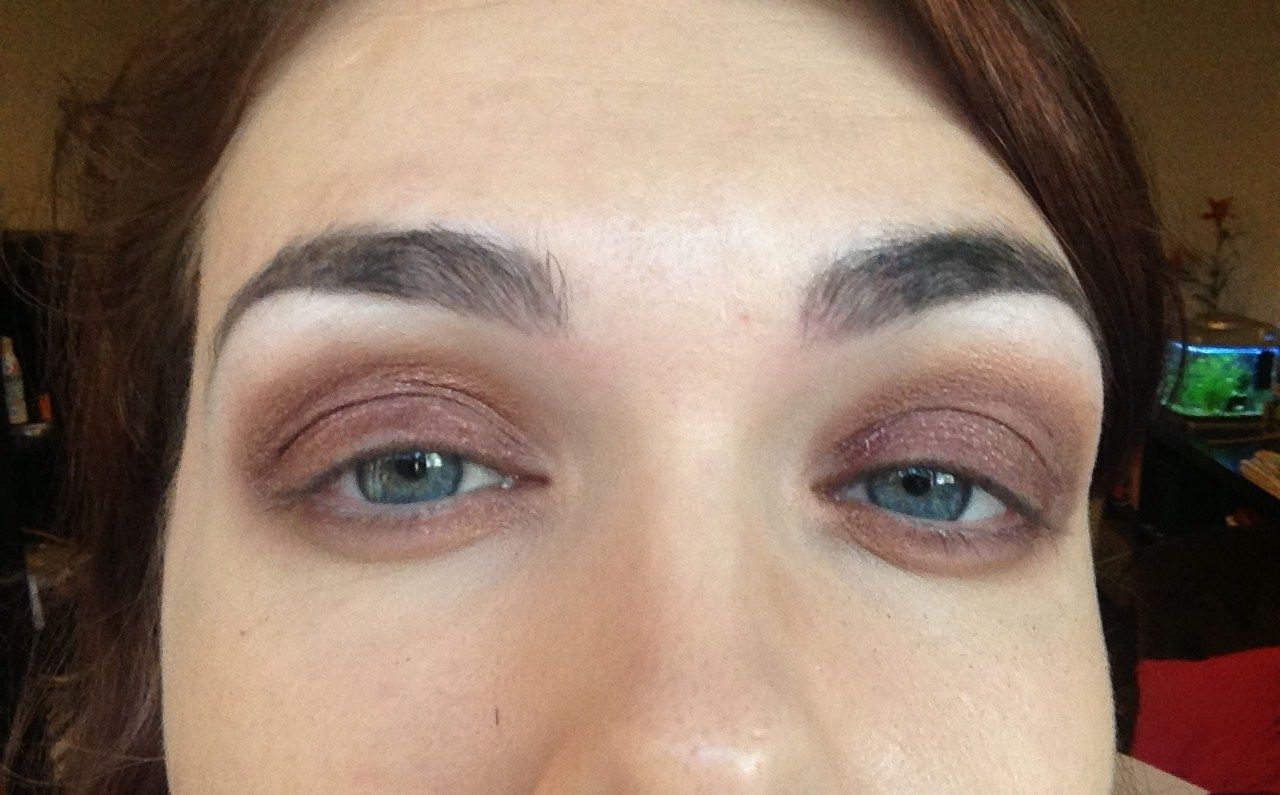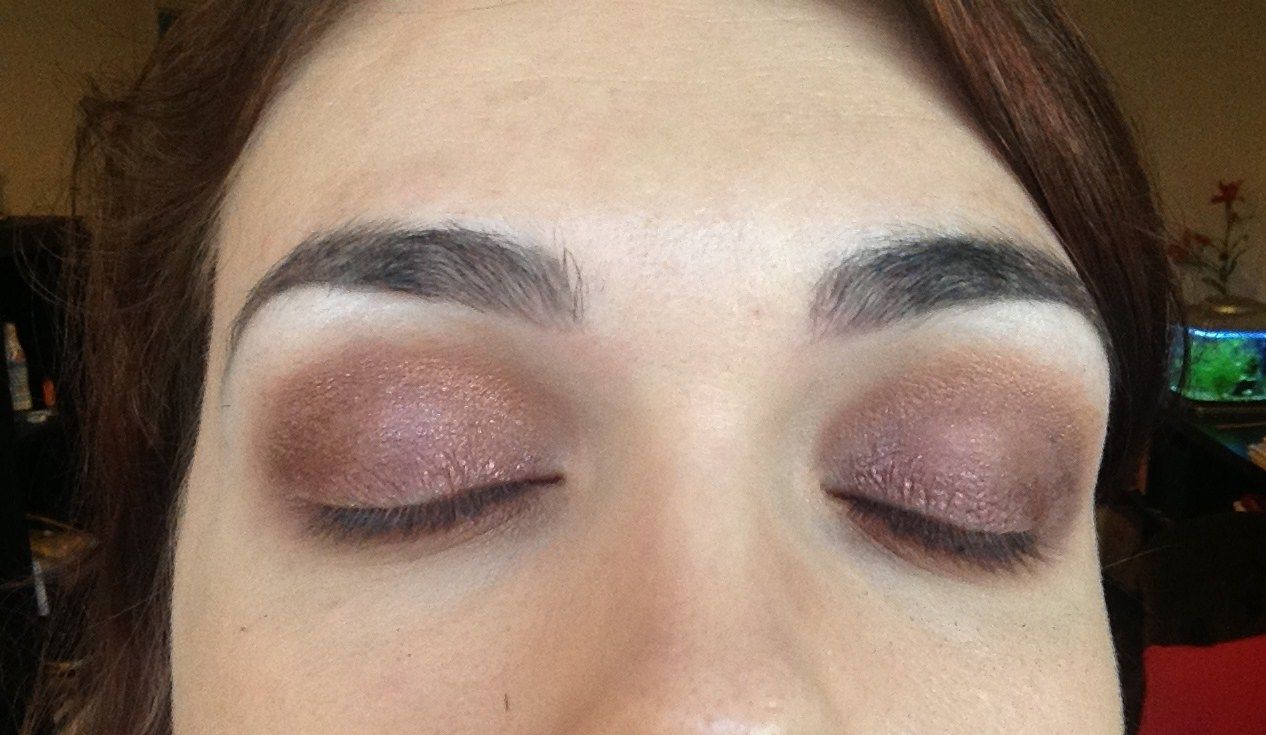 I love how suprised I am in the photo above! Lovely goggly eyes… I have now added a tiny bit of golden eyeshadow above the socket to soften it a bit. I then used a touch of black liquid liner on top and then used 'Sinister' over the top of the lashline (you can see in the below photo a bit better as you can see the metallic shimmer). I used this on top and underneath.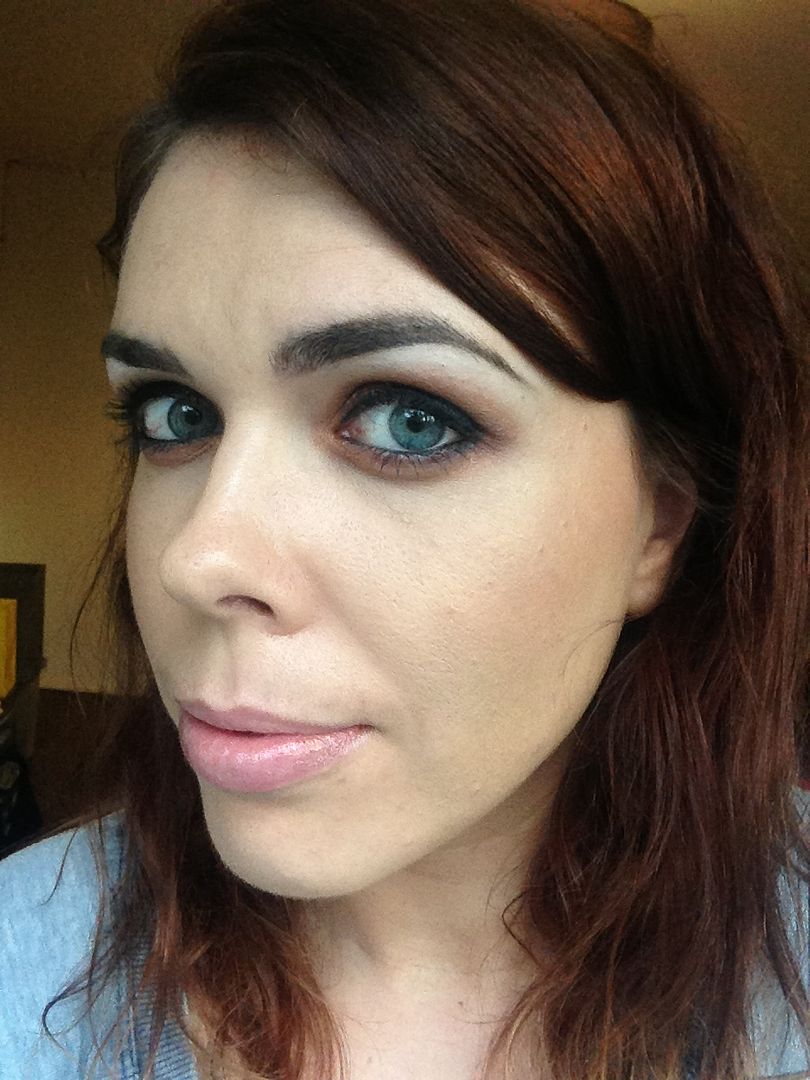 I did this makeup look around 3pm in the day for the review photos, then went straight out for dinner the same night without touching it up. When I came home it was all still perfectly in place, no creasing up of product on my lids, and that was around 8hrs later – so great wear in my opinion.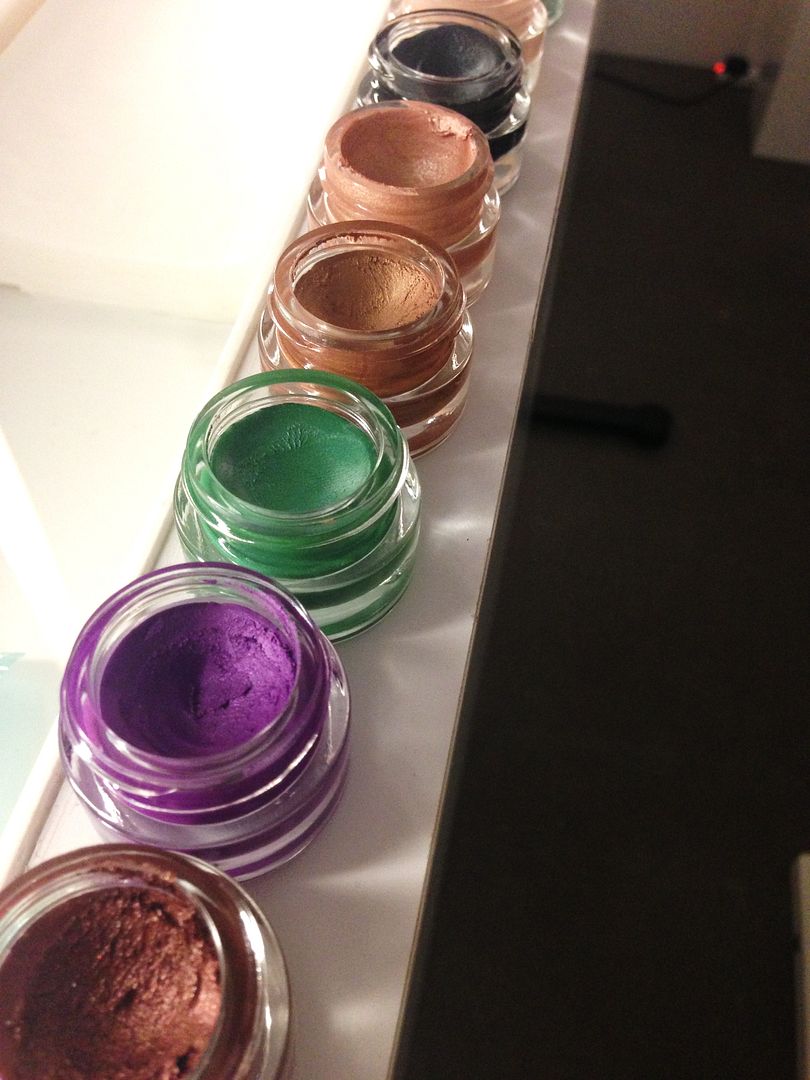 There are 9 shades available Price £19 which is not too much of a bank breaker, these are now firmly in my pro kit.