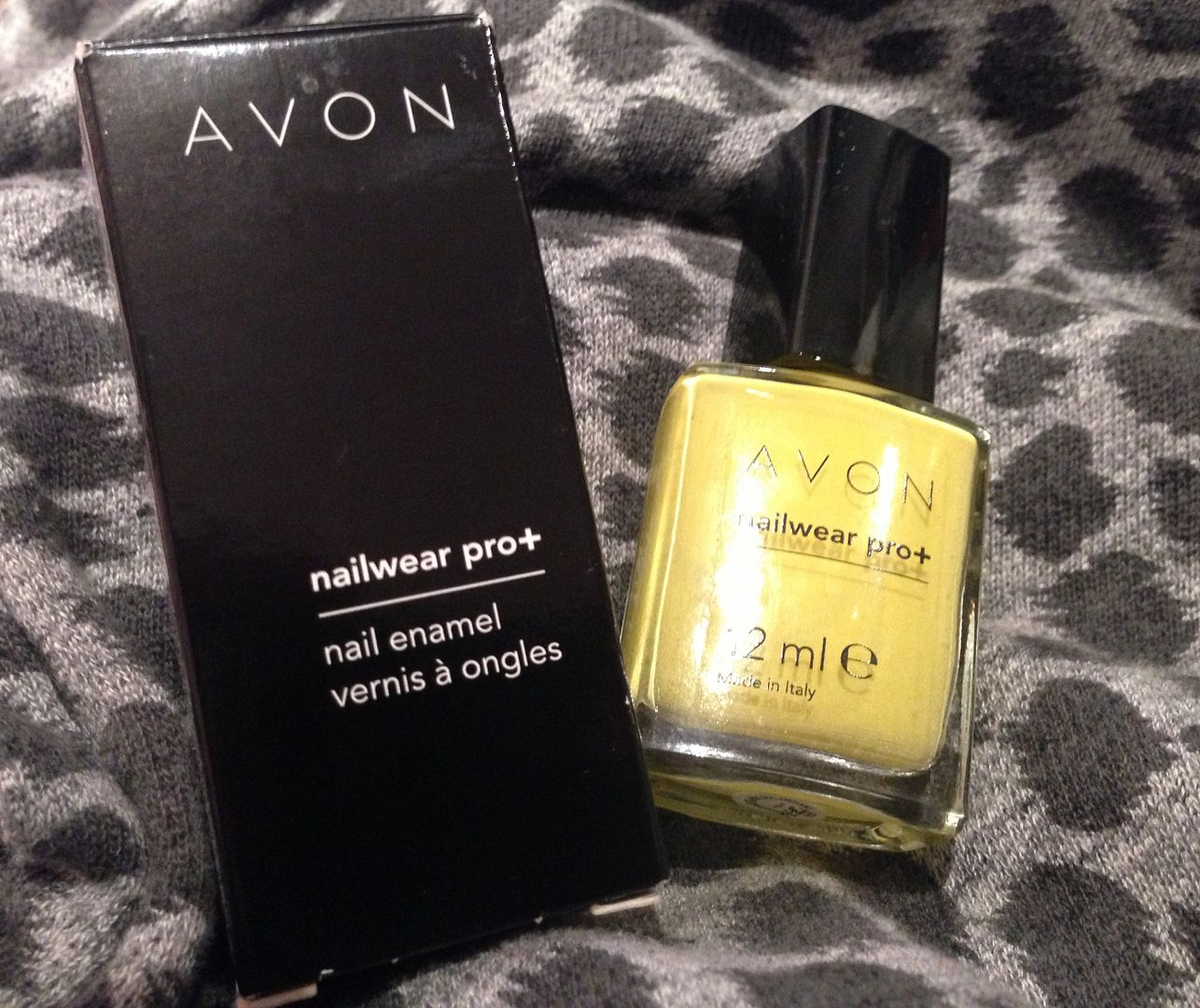 Canary yellow nails today from Avon, a polish from their 'nailwear pro+' collection called INSPIRE. I'm battling against the snow, cold, doom n' gloom and wearing something that reeks of spring and happiness.
This is the first time I have used an Avon polish , the colour selection they do are really good, I actually got given this at an event before Xmas, but only just tried it for the first time now.
When applying, one layer left my nails looking a little wishy washy/ streaky but with two coats the yellow was really bold. To be fair, pretty much all nail polishes look better when you use two caots, especially with brighter tones. I really noticed with these nails polishes that they have a super glossy finish…like I had used a topcoat. With that in mind, I DIDN'T use a top coat so the polish only stayed chip-free for 2/3 days… I was hoping it would last a little longer. I would say with a topcoat they would wear a lot better so this is my fault.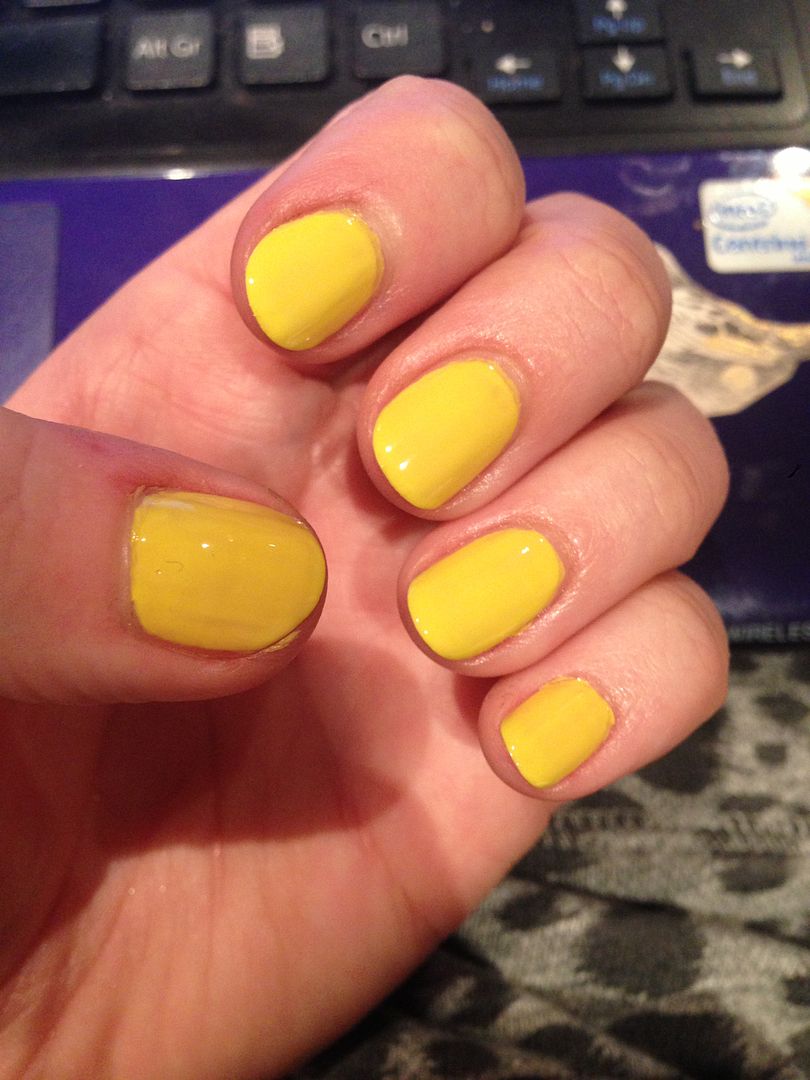 To see more of their colours, have a look on the Avon website here. Nailwear pro polishes are £6.