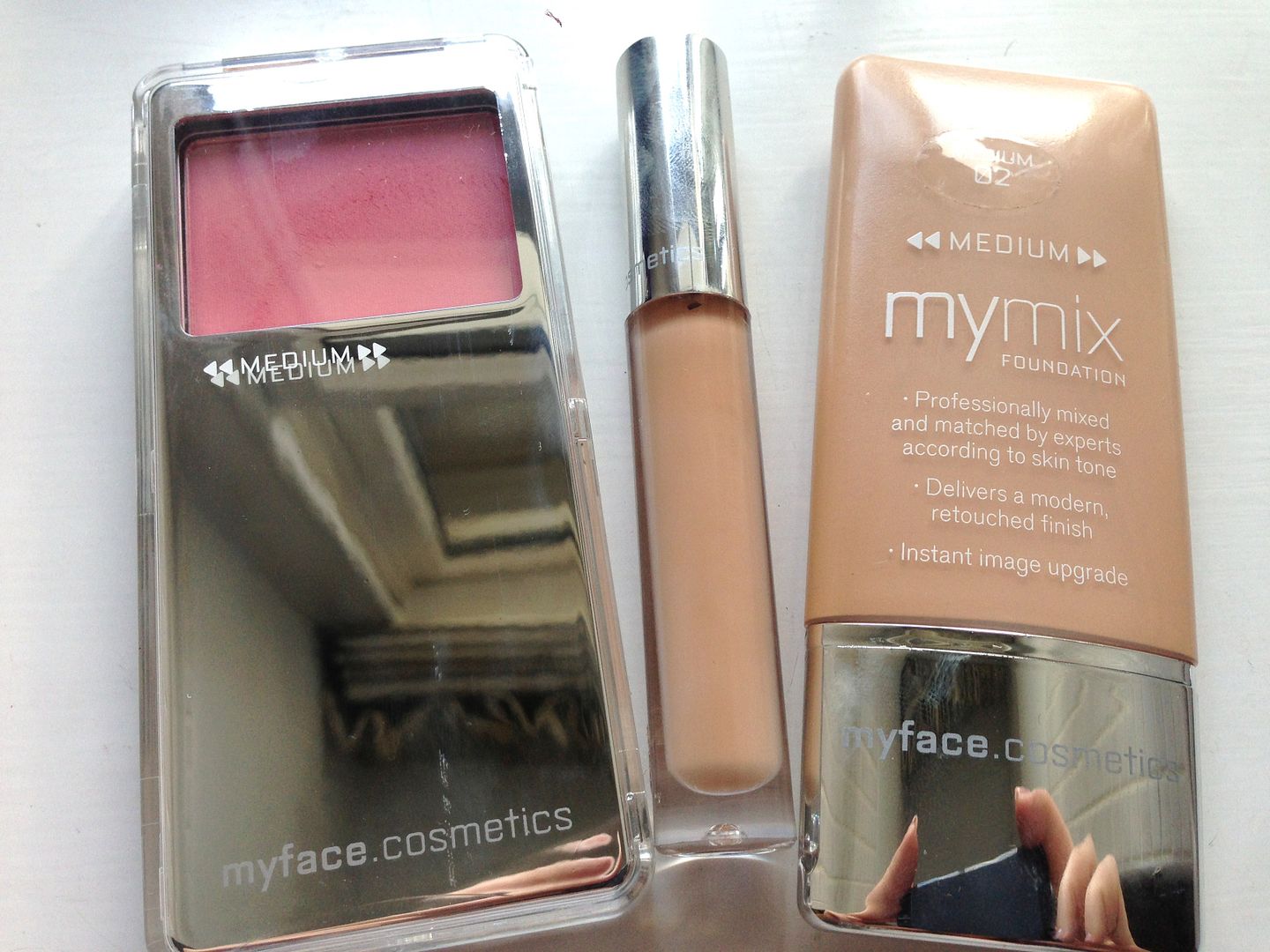 I wanted something fresh n' pretty for my Christmas Day makeup so here it is, courtesy of MyFace cosmetics. Now I heard about this brand thought the fabu-lous Charlotte Tilbury, if you read her blog or have seen her in action she often uses this brand. It is available in boots and has a huge makeup artist as its creative director (Kabuki) so it must be good, right?! I want to say 'WRONG' here…. But I'm not, because all the products I have tried, thus far are really, really good.
Probably the most infamous product from their range is the MyMix foundation which is a medium buildable coverage and I have found has a semi-matte satin like finish.. And a really nice cover. For this makeup look I have used Mymix in medium 2 which is actually probably 1 shade too dark for me at the mo (no fake tan) but hey, I can werk this so it's fine. MyFace are pretty clever, as you can shop for makeup using just your skintone: the website is pretty easy to understand, I quickly worked out that I would sit in the 'Medium' skintone category , if you are unsure then they also give you celebrity skintones as an example. Being a medium skintone, they give you blushers etc that sit well on that skintone. Obviously you can shop outside your skintone, but it is great if you are one of those people who never know what colours suit you.
The concealer (My Cover) is 'medium 1 ' and I really like this, a cheaper alternative to my beloved Estée Lauder doublewear concealer. I used this under the eyes and pm any pesky blemishes and redness after I had applied the my mix foundation. I do get asked this a lot, which I'm surprised about 'do you put concealer on after foundation or before?' Well I use concealer after foundation as you are already concealing a touch with your foundation, so then you will need less concealer = a more natural finish.
1) Just MyMix foundation & MyCover concealer (and brows obvs)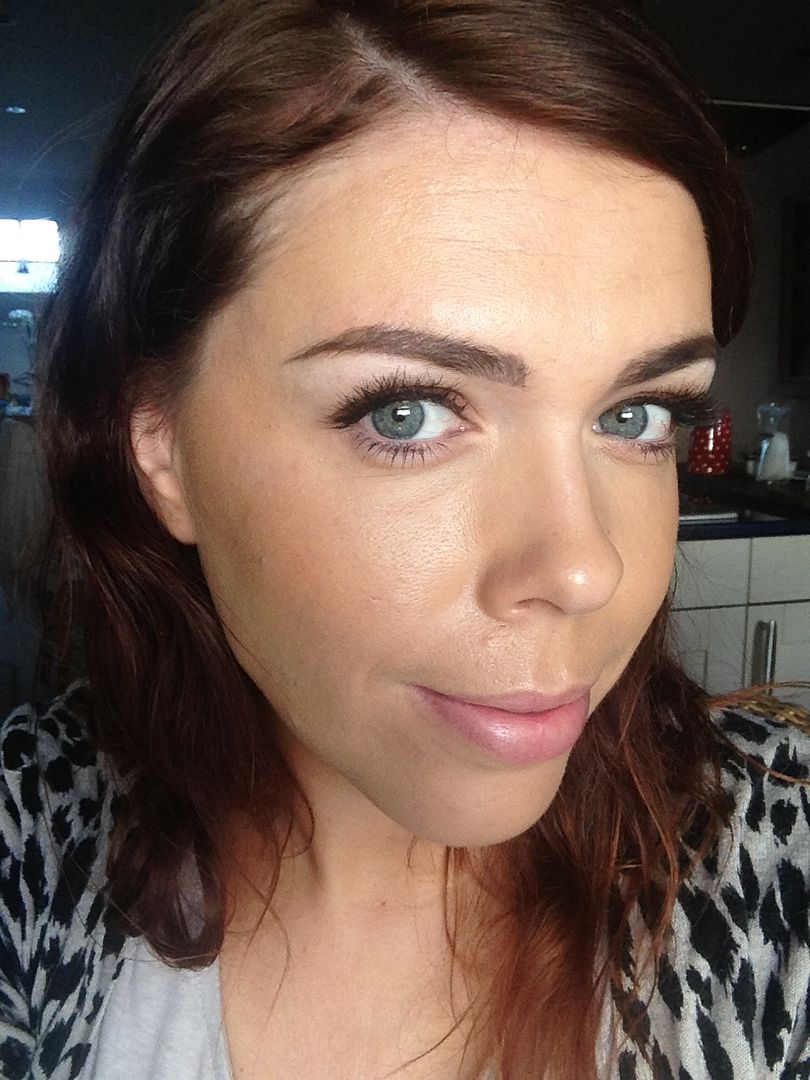 2) Lashes curled & Mascara (I used Hourglass)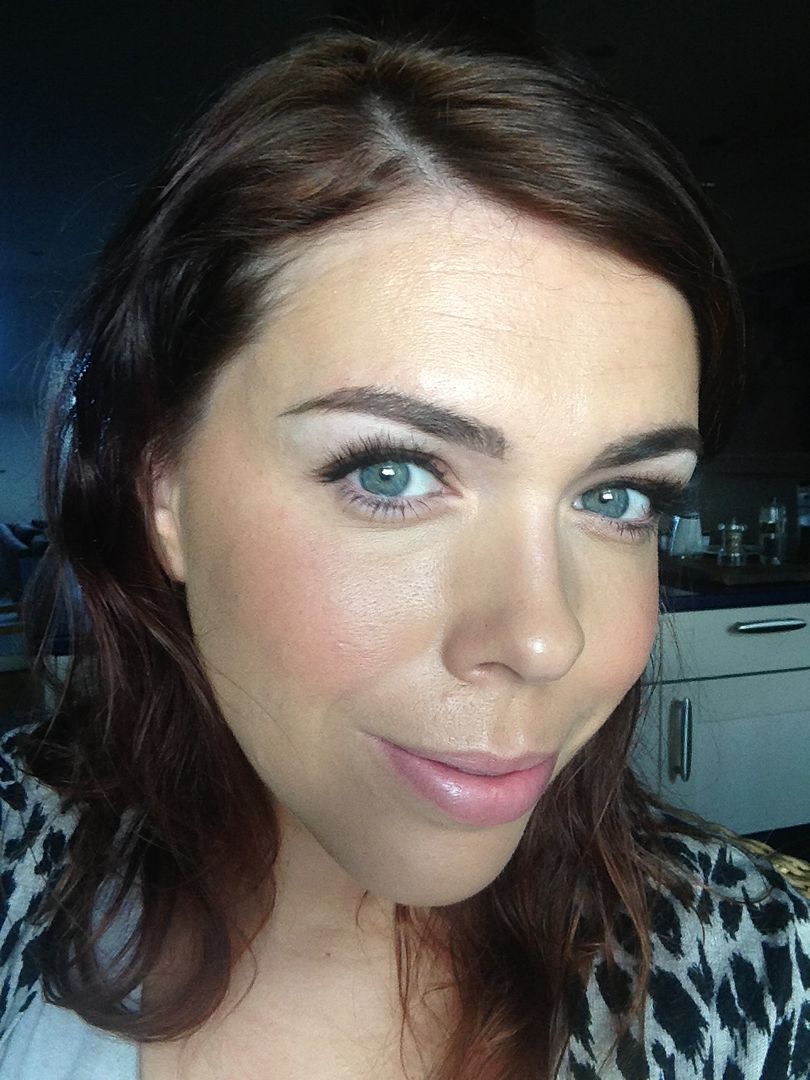 3) A Pop of MyFace blusher on the cheeks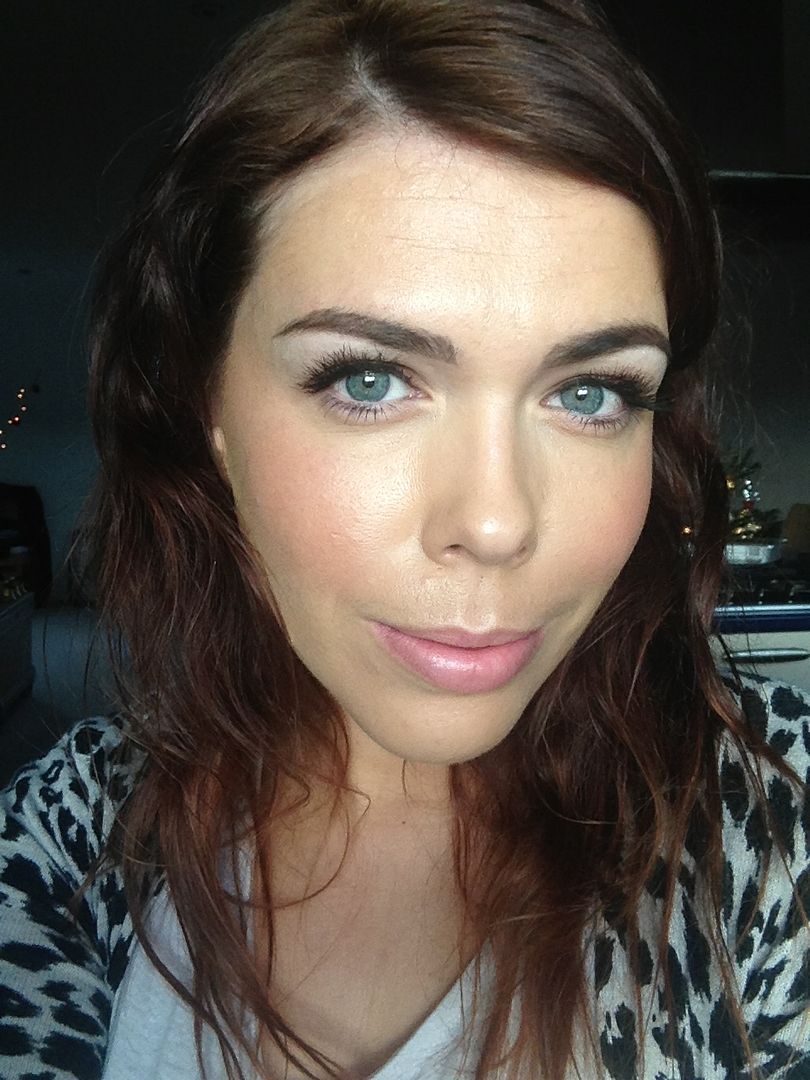 The blusher I absolutely love. The shade is pretty much my perfect tone and reminds me of my favourite one I have used for years from Shu Uemura. Again, this is from the 'Medium' range and is called 'Lady Monaco'. It is a happy, bright, perk-me-up pink and the compact has a mirror and a small brush inside for application. You also get a generous amount of blusher so this would last you ages.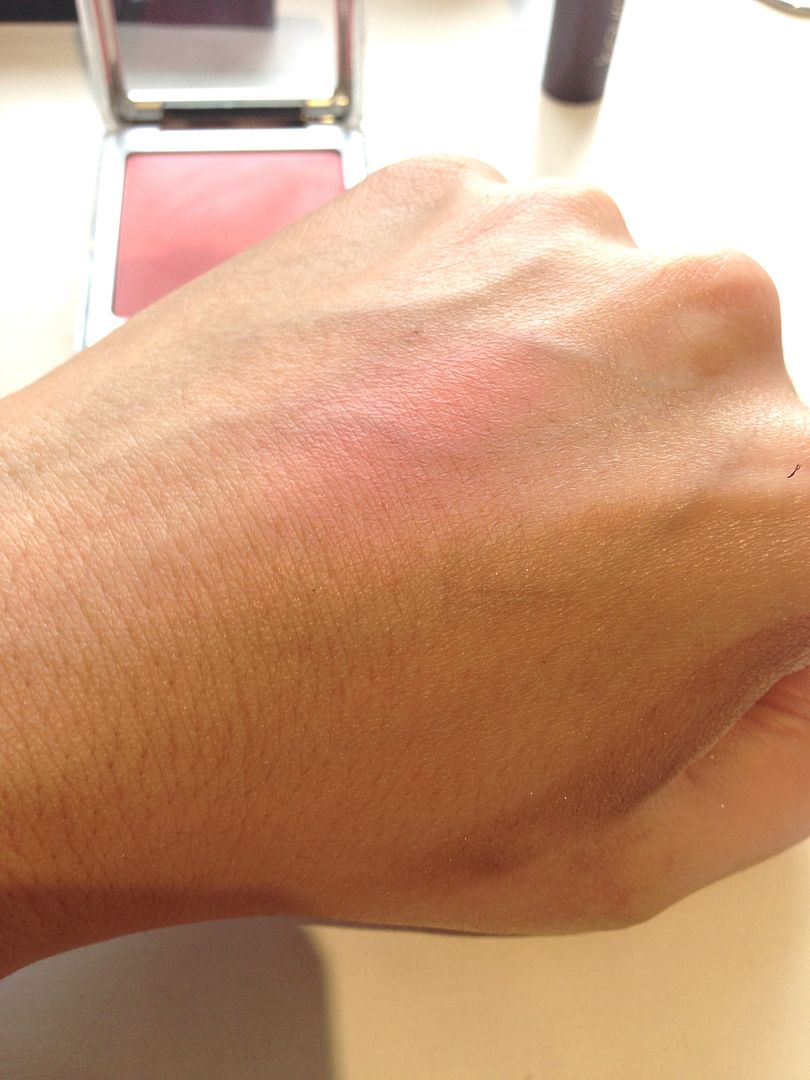 Lady Monaco blusher
I wore this makeup look all day on xmas day and it lasted perfectly until the bitter end, I literally did not touch up my makeup once. I dID, however look a little shiny towards the end, but I am combination / oily so this is expected. I was too busy playing with presents and watching cartoons to be blotting my face.
So my first proper experience of using MyFace cosmetics is a really good one, I have a few more other products from the range to try, and am looking forward to trying their blingtone glittery eye shadows. Any other products I should be trying? I havent got the mascara yet, but this is another product I read about on blogs often.
MyMix foundation £15.99
MyCover concealer £11.99
R&B blusher £14.99