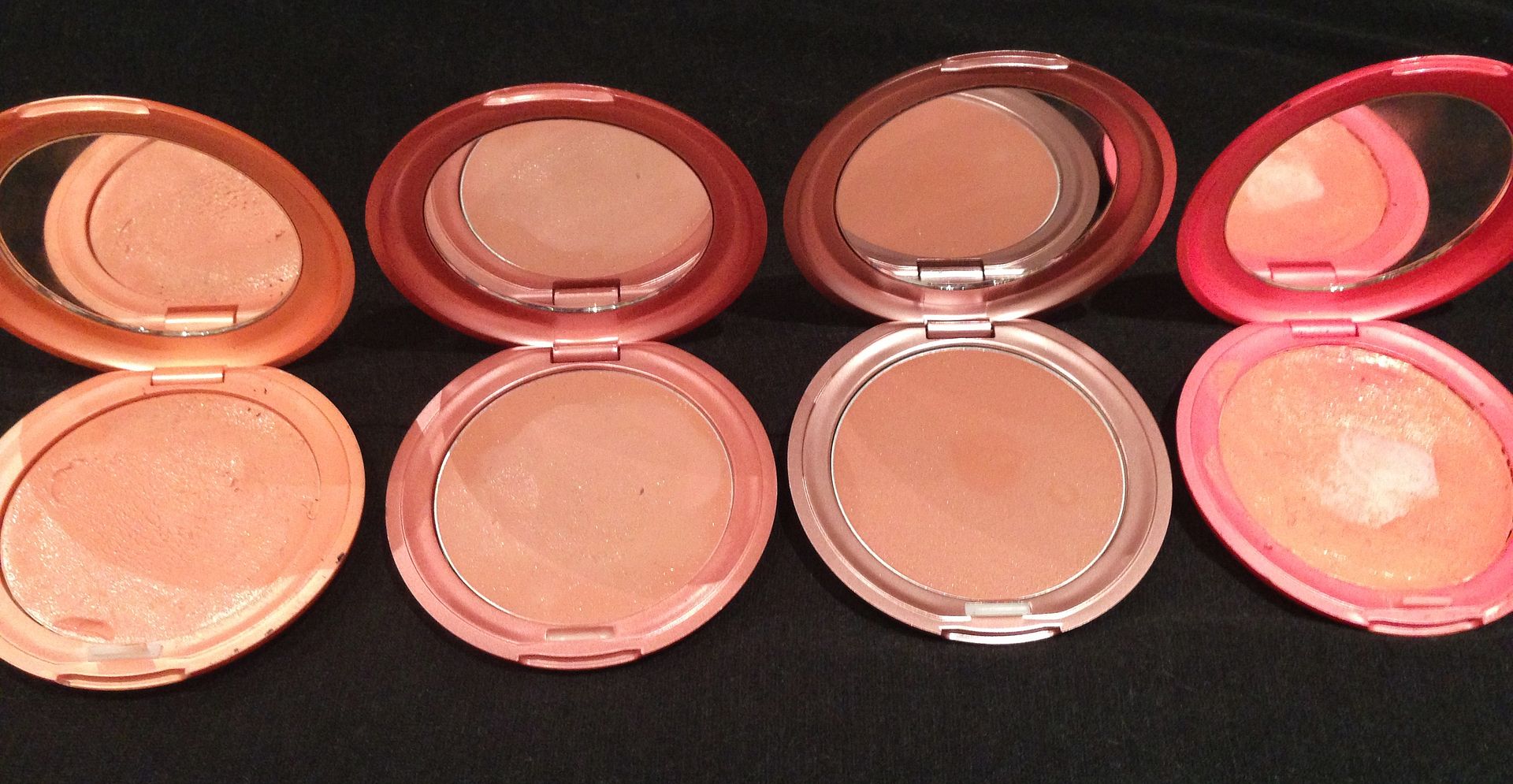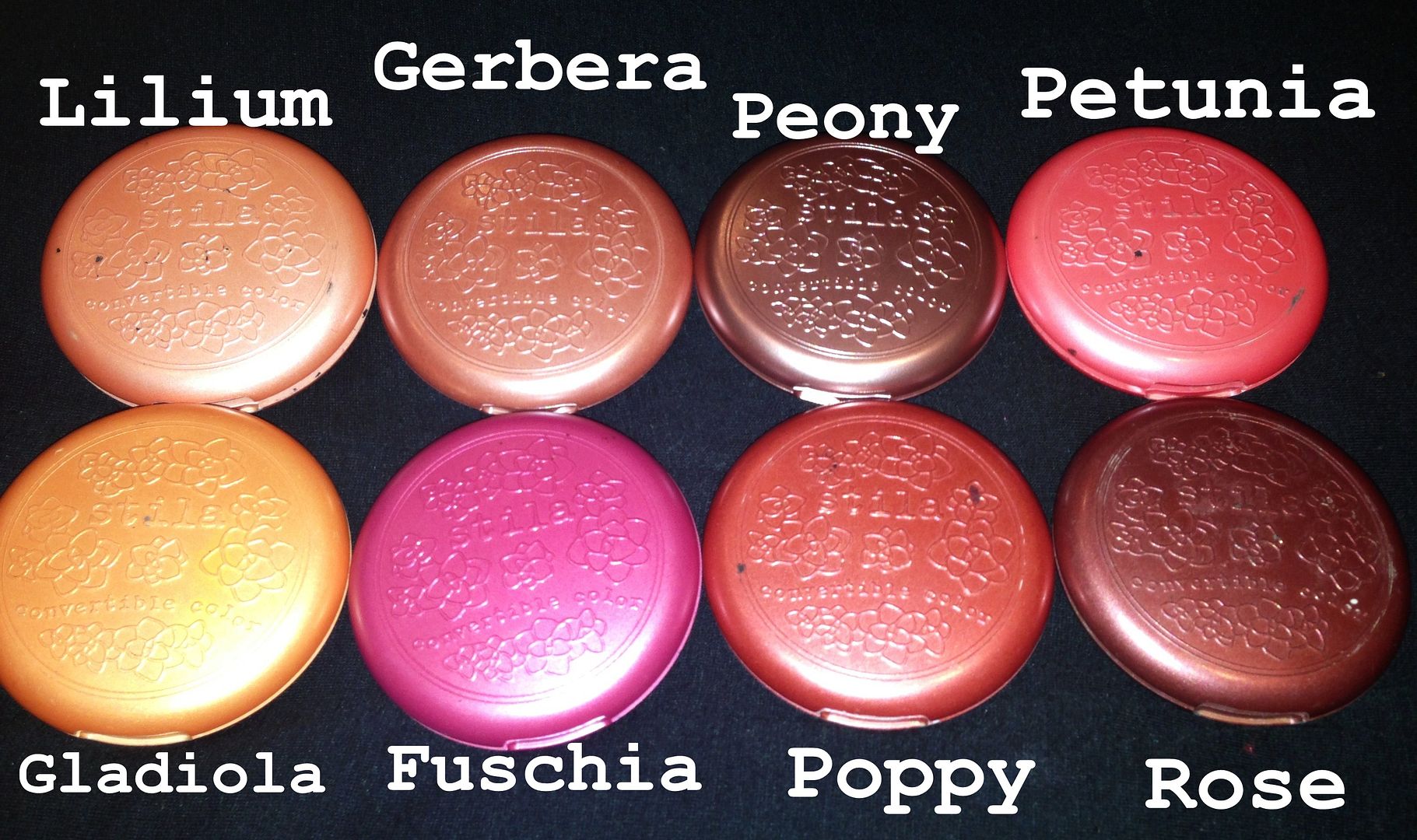 I bought my first one of these, probably around 5 /6 years ago when Stila was more readily available in the uk. I think the first colour I bought was 'Rose' which is still a great go-to colour for me, think a kinda Benefit 'benetint' kinda shade. Convertible colors (no 'u' in colour….it's american) are lip and cheek multi purpose creams that you can build up from a super subtle to full on colour. They come in a small round compact, look super cute, and are quick and easy to use. I love the finish of these on the cheeks as blusher, they give off a lot of sheen, more than the Topshop cream blushers, and in fact, pretty much any other cream blusher I have ever used. Sheen = radiance and a youthful glow on the skin, so they are fabulous on shoots. LOVE.
Another pointer is that they don't leave any patchiness on the skin and last well. On the lips, they can be as subtle as a MAC lip tint or a full on lip colour depending on how much you apply, and whether you have fresh lip balm on underneath or not.

*SAVER TIP* Pop a bit into a tub of vaseline to make your own lip tints.
I don't think I'm far off from having the full range, like I said, rose was my first and then I have built them up over the years, and at £16 a pop, they are not totally unaffordable. If you were going to start off with a couple, then rose and peony are two classic, super wearable shades. My current favourite is Lilium which is a soft pale pink. I have swatched all the shades I have below so you can see the colours.
Above: Fuschia convertible color

The only problem I have had with these, was actually trying to get gold of them easily over the years, as you may or may not know Stila, about 10 years ago, was brought into the UK by Nicki Kinnaird into her space nk stores. Then they went, then they came back, then they went now they are back….. As far as I know it is now stocked in Selfridges, Harvey Nics, bigger boots and probably a few other outlets. I hope this time they have sorted out their financial problems and are back for good! I REALLY love Stila as a brand, they do such fabulous products, I love the simple and quirky packaging and it isn't too much of a bank-balance breaker.
A few other products to look out for from Stila are there primers, perfecting concealers (in the silver tube) tinted moisturisers and illuminators!