Who HASN'T used Estee Lauder Doublewear? It's one of the most popular foundations out there….. but I bet a lot of you haven't tried it's big sister…Maximum Cover.
I have used Maximum Cover foundation for a long , long time… even before I got into professional makeup. Back in the days when I had sever acne and Doublewear just wasn't enough. When my skin cleared up, I used a variety of different foundations but Maximum cover has always been there.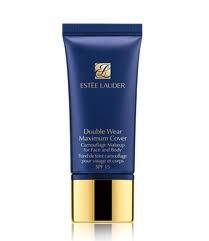 When I started assisting makeup artist Kirstin Piggot many years ago, she had the full set and used them frequently….so I introduced them into my pro kit…. As they are so versatile…from full coverage foundation, to concealer under the eyes/blemishes , body and you can sheer them down to create a perfect dewy tint. Charlotte Tilbury uses these….A LOT… 'nuff said. They are a professional makeup artists secret and I see SO many of these tubes backstage at fashion shows.
They have recently changed the packaging which is why I have a mixture…I have 8 shades in total but couldnt find two (eeeee where did I leave them!!) and this pretty much will suit all skintones. As a makeup artist you could probably have 3 in your kit and just custom blend them to your client.
The shade I use on myself is 'Medium'
Above: Top – Hand before, during and after (without flash)
Bottom – Before, during and after (with flash)
I have done a basic makeup look here with me wearing the maximum cover all over as a base so you can see the finish on the skin. So many people are terrified at the thought of this foundation as it is full coverage….but think of it more as a big tube of concealer that you custom blend. I have used it with a small about of my moisturiser mixed in as at the moment I dont need full coverage.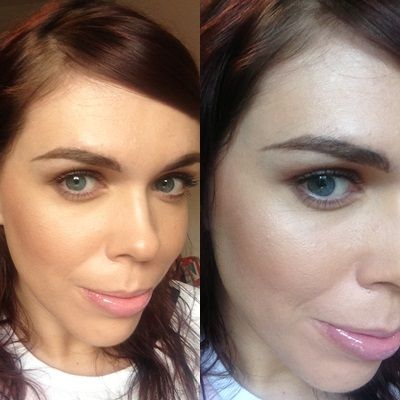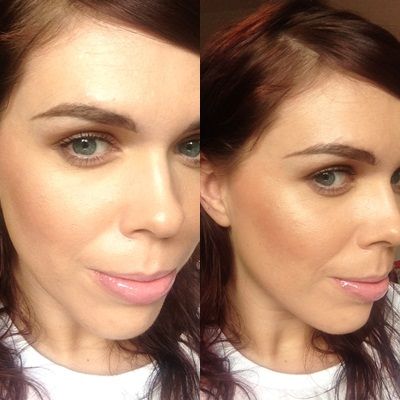 You can see that it doesn't look cakey and gives a great coverage, I think they are also popular with makeup artists is because the tubes are small and portable for the kits and the colours are really good. Below are more of my kit favourites from Estee Lauder for the base… Doublewear light I also use quite a lot (beige tubes) and of course, doublewear concealer. A happy family.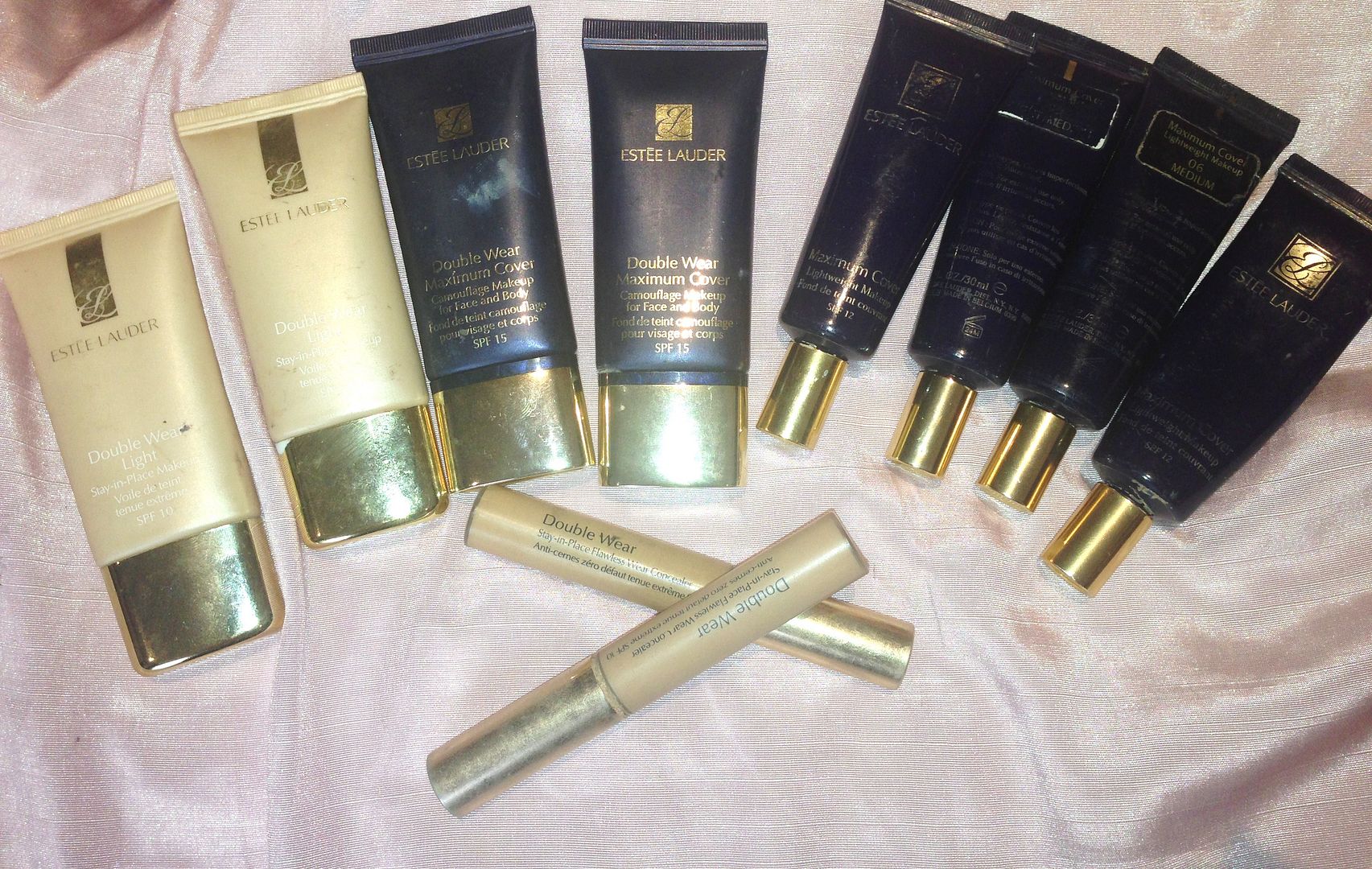 Using doublewear concealer under my eyes.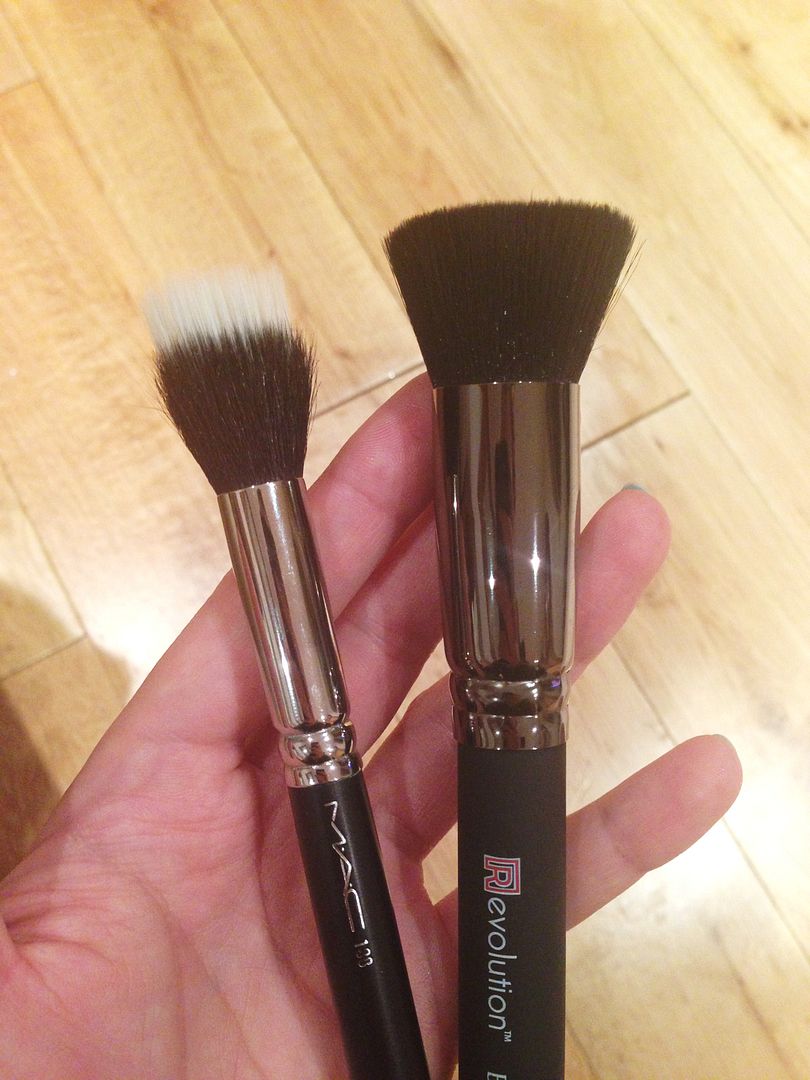 Good brushes for application: MAC 188 & [R]Evolution BX-20 : Both synthetic, although some natural hair buffing brushes would be great also.
If you buy this with the intention of using it 'neat' all over your face then you will get a full coverage and matte finish. If this is what you are after then you will love it! However you will also love it if you work with it how I have to create different effects and finishes. If you want dewiness, add half a pump of strobe cream or your favourite liquid illuminator into it, and a dollop of your everyday moisturiser. Use it 'neat' straight onto blemishes/redness for complete coverage and I recommend maybe a touch of moisturiser mixed in with it if you are putting it as your undereye concealer too.
£27.50 for 30ml. I'm yet to run out of any shades!