I was invited down to Tatiana's hair salon a few weeks ago to have a look at what they do and how they go about making sure they stay THE location to go to for hair extensions in the UK. I heard from good authority that this is the only salon that all the Towie stars get their hair did amongst many other celebs.
Tatiana talks us through what her Salon offers
The Salon is located on a quiet street just behind High Street Kensington in London, and is small, intimate and really inviting. I got to meet all the friendly team, and had a good chat with Tatiana herself, who seemed to know everything about everything and hair! I have had extensions on and off for over 10 years now so I was really interested to have a nose about. You can have two types of extensions, depending on what you want /budget : Customised clip ins or 'proper' extensions.
Tatiana showed us the process how they handmade the clip in extensions from top-quality Russian hair, it was very impressive, they colour match the clients hair personally and then use a least 4 blends of hair colour to get that perfect match & natural look.
If you want to go all out and get 'proper' permanent extensions (not clip in) then they use a method with no glue, micro rings. This is probably the safest, most natural and most effective method of hair extensions. It is also non-damaging to your hair.
I also like the fact that the price list is easy to understand and no hidden costs…. I worked out within about 0.005 seconds what I would want… 3/4 Russian virgin hair 22inches. Prices for micro ring extensions start from another £425, for what I would want it would be at least £800 eeeeek. One day, and lots of dreaming. Have a look at the pricelist here and see what you would have. There is obviously loads of different lengths (26inch and longer!!) and 3 different types of hair you can choose from.
The salon is girly heaven , with the two stars of the show being Tatiana's two super cute chihuahua's – I was hanging out with them most of the night. I don't think I've ever seen such amazingly groomed dogs in my life. When you go to Tatiana's salon, you can expect a decadent surrounding, a personal service & I can imagine an amazing result. One day I'm going to find out when I save some pennies!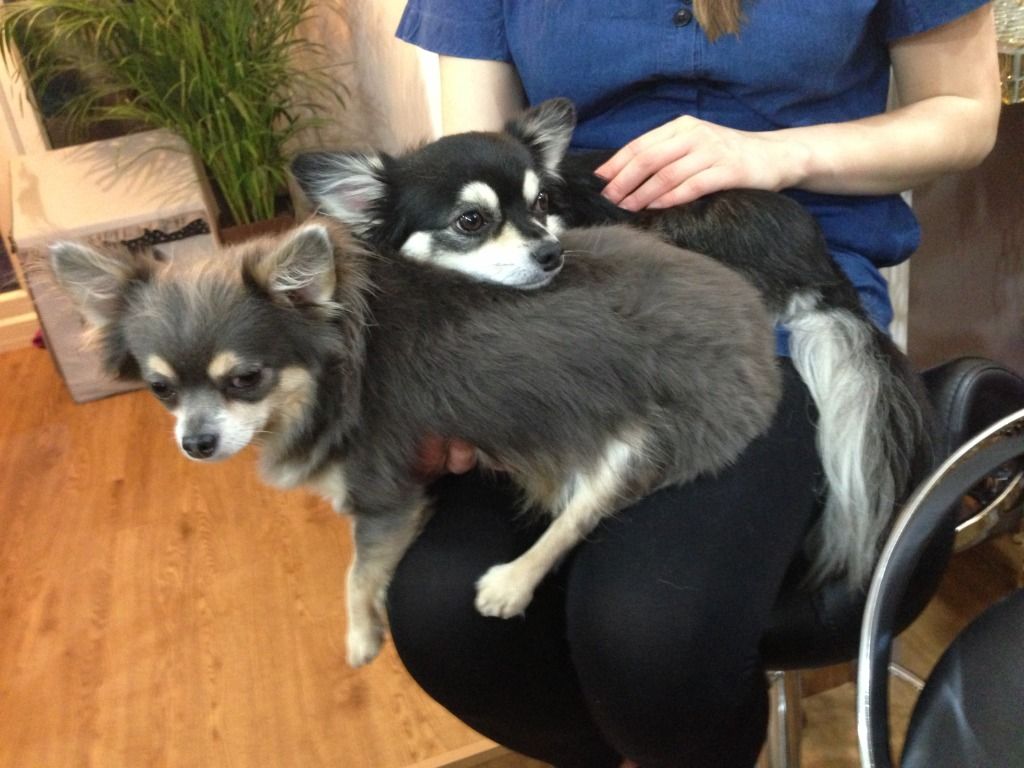 http://www.tatianahairextensions.co.uk/
x Laura x