Everything always runs out at once right? I have been so busy that I have actually been meaning to do this for about 4 weeks now, and then each week, when I didn't get round to posting.. this pile would get bigger & bigger. So this is my empties for the last couple of months…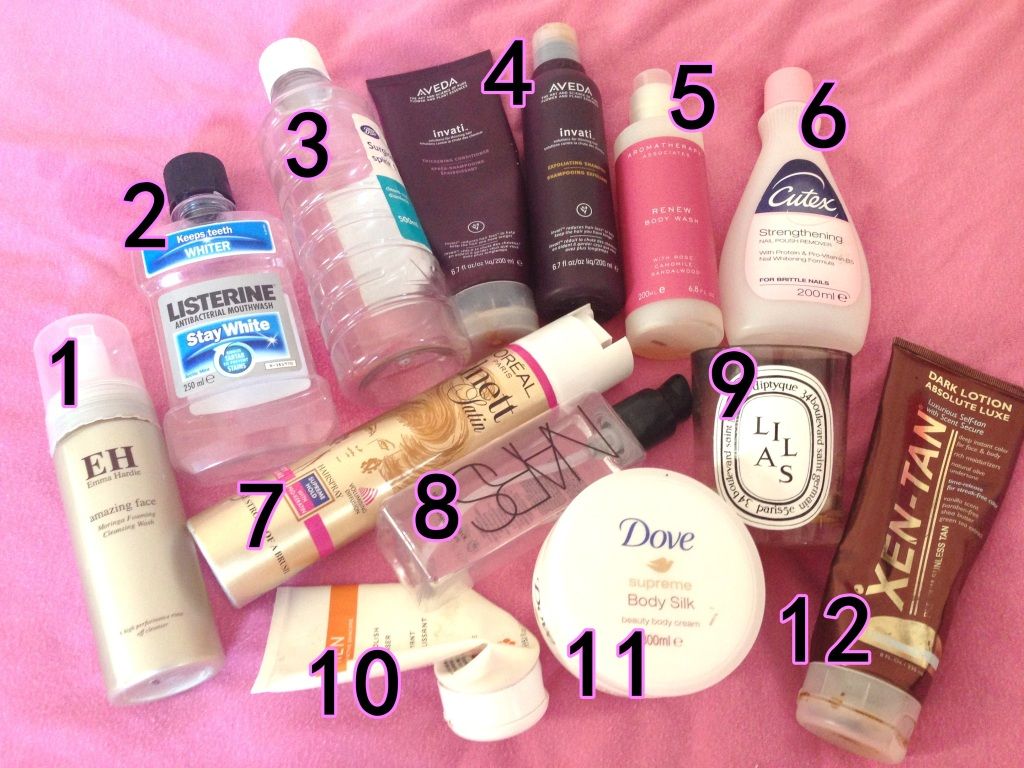 1. Emma Hardie – Moringa foaming cleanser. Beautiful smell & texture and I enjoyed using this as my morning shower face wash but am swapping onto something else now.
2. Listerine mouthwash. Standard.
3. Surgical Spirit – Cheap/ effective and I only buy about 1 a year for my makeup kit. I use it to clean my brushes on the go.
4. Aveda Invati – Shampoo & conditioner – See fuller review about this below (uh-oh).
5. Aromatherapy Associates Rose Renew body wash – Love anything by this company. A lovely-smelling, non SLS shower gel.
6. Cutex nail polish remover – Not particulary loyal to this brand but somehow end up managing to buy it a lot. That makes no sense to me either.
7. Elnett hairspray – The best. I always have at least 2 cans of this on the go.
8. NARS makeup removing cleansing oil. I used to use this as step 1 of a 2-step cleanse, particulary when I was wearing full makeup. It was pretty good, probably not as nice as the Shu Uemura ones though, which I have to move onto. Also NARS have recently re-launched and re-branded their skincare, and am not sure they are still doing this?!
9. Diptyque candle – Lilas (Lilac)I am a huge fan of diptyque candles although despite meticulous wick-trimming throughout it's life, this one did seem to kick off a bit too much soot, hence why the glass appears blackened in the above photo.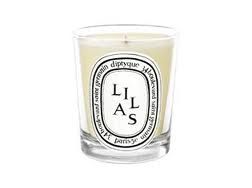 10. REN – Micro polish cleanser, one of my favourite face scrubs and washes all-on-one. This is the second tube I have gone through – I have a few alternatives I have already to try so am not replacing right now but probably will. Great price too for £20. I used this 2/3 times a week in the AM/
11. Dove Body silk moisturiser – This was really nice although I do have a few lined up to start using from events and pressies so am not buying this again immediately, but I will.
12. XEN tan – The best tan/ colour I have ever used. This ran out and I bought another the next day. Not cheap, but so good!
I did tweet a few weeks ago but got zero response – anyone have any good links or ideas for what to do with old Diptque candle glasses? How do you fully get all the wax out etc? Probabaly could use it for brushes/ cotton pads etc, but sure there must be some cooler/ quirkier ideas out there..link me or comment any ideas please!
Not actually empty…but wish it was: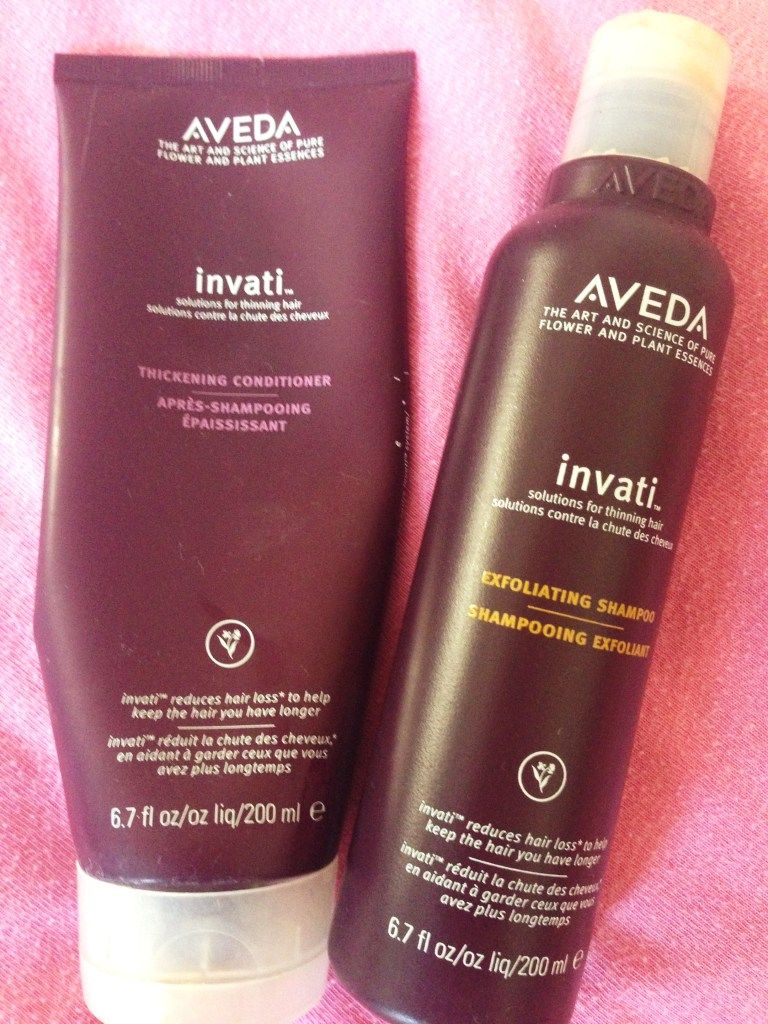 I got these in a majorrrrrr shopping trip I did a couple of months ago and was really looking forward to trying it as I like Aveda products and have got on with them in the past.
However, this new Invati range which is being advertised all over the place at the moment and really seemed to do nothing for my hair?! My hair does seem to be thinning a little – probably down to stress and is naturally very fine so thought this would be suitable but in fact all it seemed to do was way my hair down. Sad face as was looking forward to this and it wasn't the cheapest.
Definately won't be in a hurry to be buying this again. (although I have replaced it with something I think could be more exciting… Shu Uemura haircare!)
I did a big beauty shop last week to replace many of these items so keep your eyes peeled for my post on my latest beauty haul.
x Laura x