I have been using a haircare range which is very new to me over the last few months called 'Concoctions'. The concept of this is a really unique 'DIY Beauty' as you mix and customise YOUR own couture haircare.
First up, you select your favourite smell /base of the shampoo which there are 4 to choose from : Lemon Verbena, Bakhour (no idea), Rosemary & Mint and Black Pepper Citrus. A good sniff is all you need to choose your preferred one as all the base ingredients in these 4 are all the same and contain essential oils, silk amino acids (protein), Vitamin E and pro vitamin B5.
Next you choose 2 out of the 8 serum shots which are (1) Back to your Roots (2) Beautiful Brunette (3) Curl me Up (4) Gimme More Moisture (5) High Definition Blonde (6) Ravishing Red (7) Thermo-Straight (8) Turn up the Volume and then your 2 selected 'shots' are added into your base shampoo and mixed up to create your own unique blend.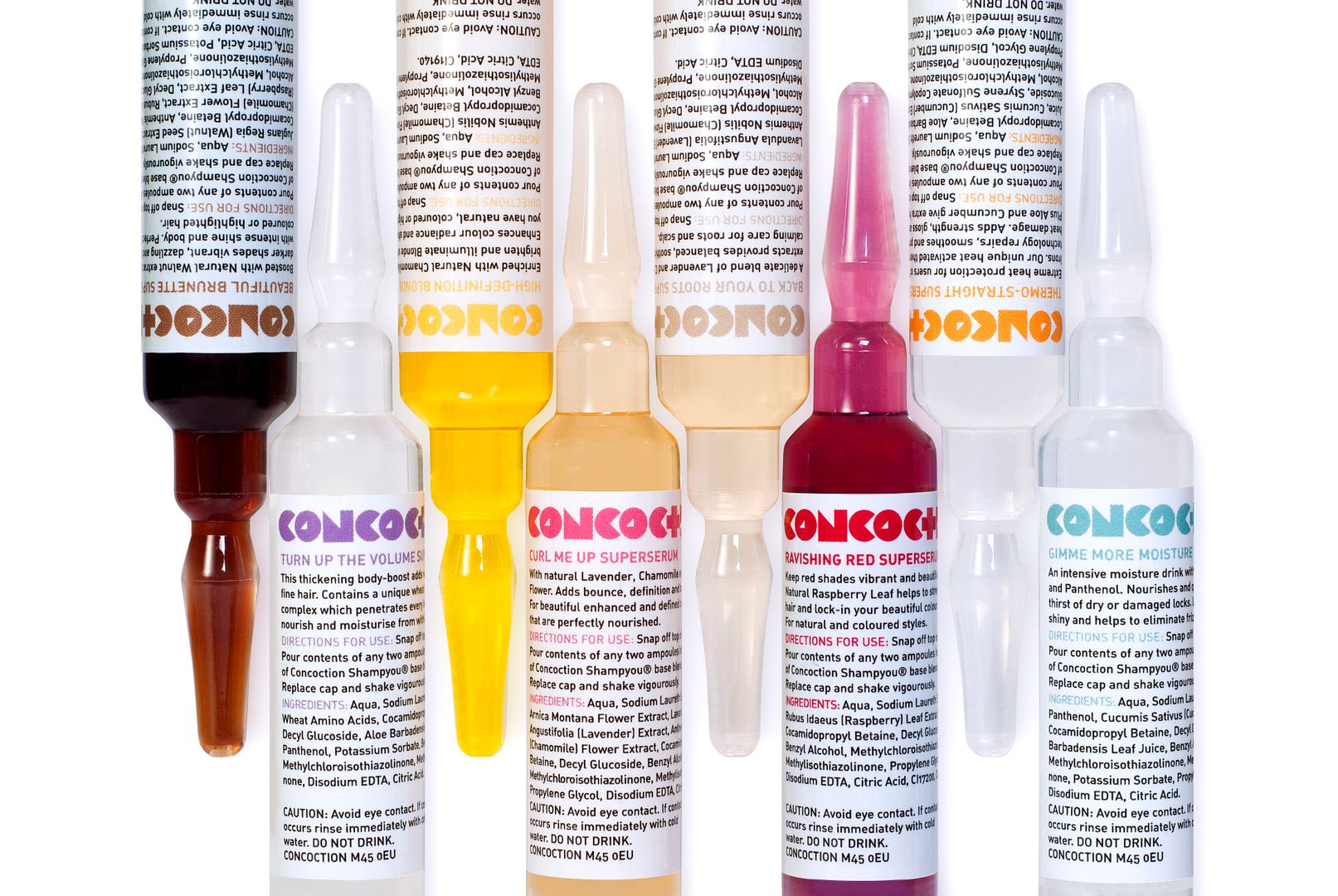 I have the Black Pepper Citrus Shampoo, which is aboslutely gorgeous on the nostrils and the two shots I added in was 'Back to your Roots' and the 'Gimme More Moisture'. These are a great combination for me as it soothes and calms my roots and scalp as well as deeply nourish and prevents frizz.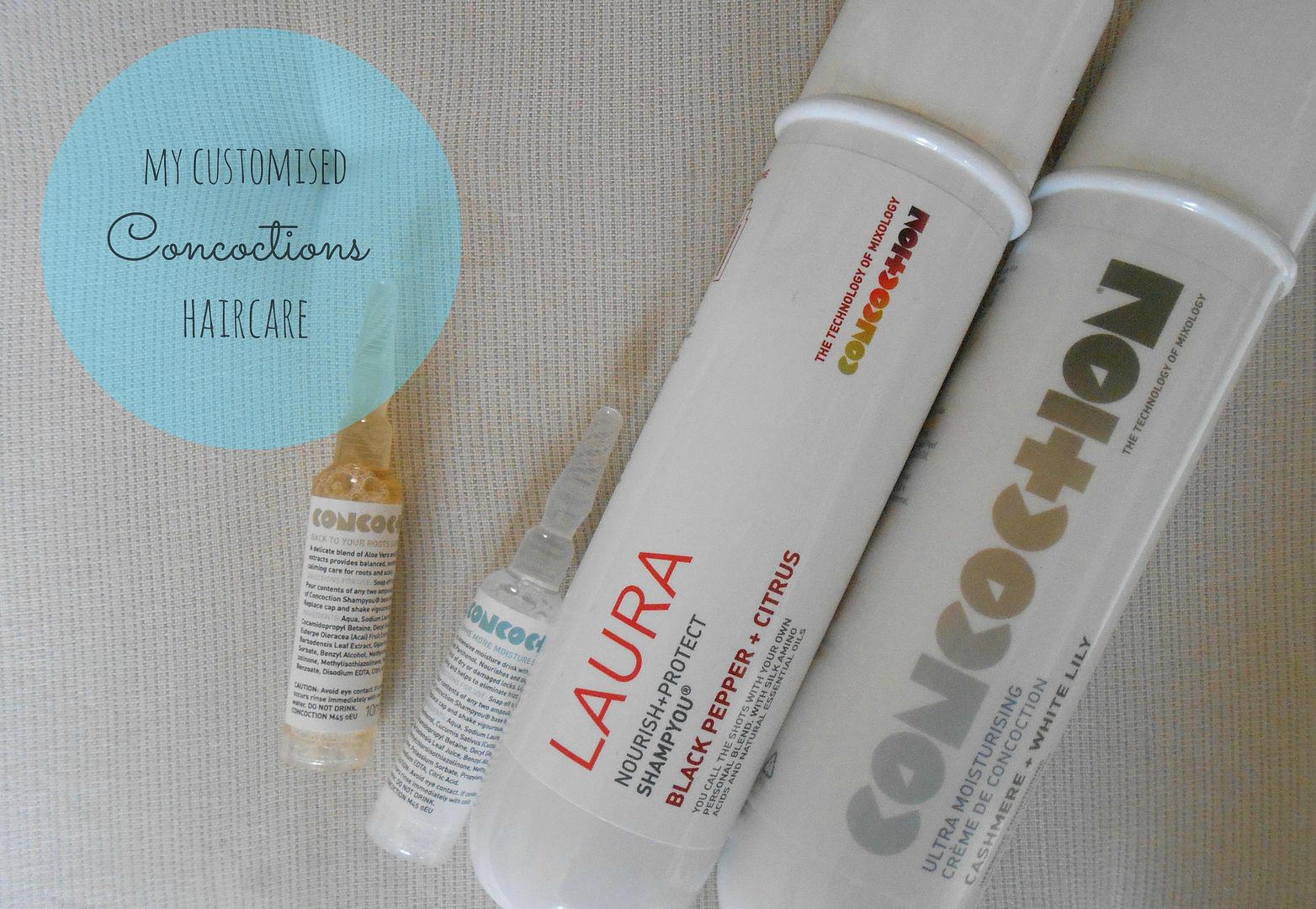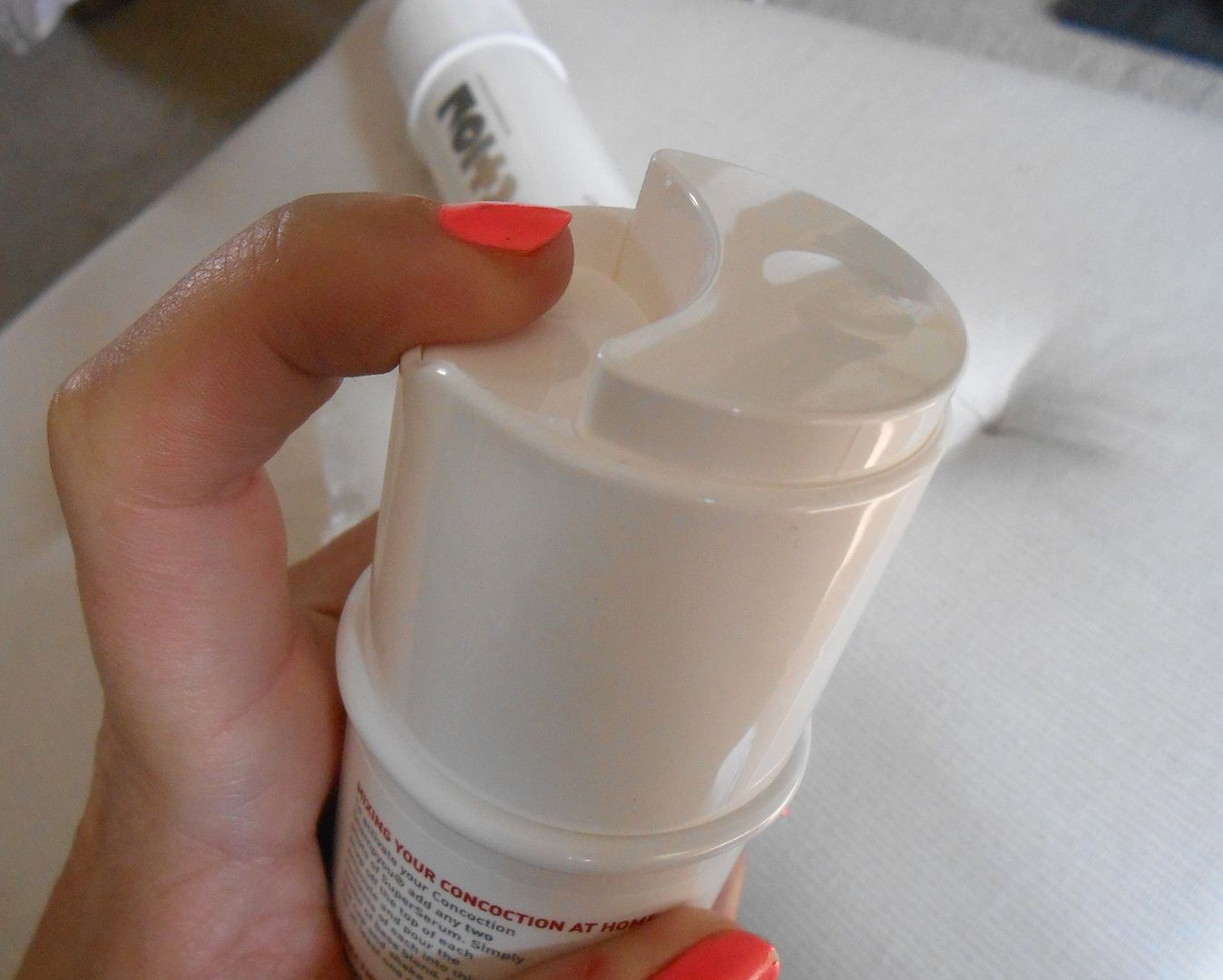 There is just one conditioner for all hairtypes to choose from and this is not customised. This is a really hydrating Cashmere & Lily conditoner to nourish and hydrate and also protect colour-treated hair.
The price of the Concoction ShampYou is just £14 (including the 2 x shots) and the Cashmere & White Lily Conditioner is £16. I think it would be quite nice to have a bigger selection of conditioners to choose from considering it is a custom haircare range. It's great for me as it's super nourishing and softening on my hair but some people may want something different from their conditioner. Concoctions is currently available from BeautyBay.com , BeautyMART Harvey Nichols, Topshop Oxford St, Debenhams Oxford St & Selfridges.