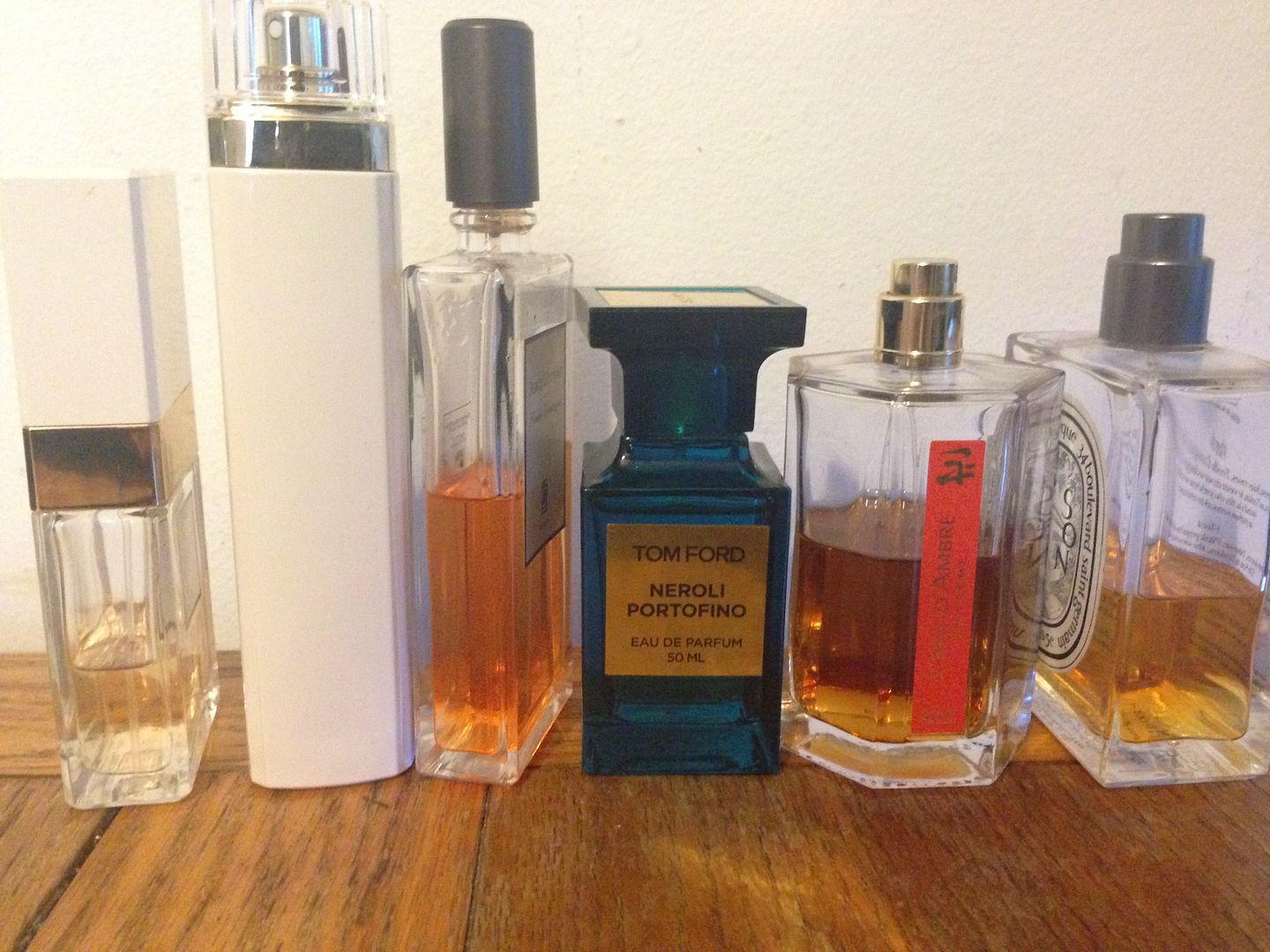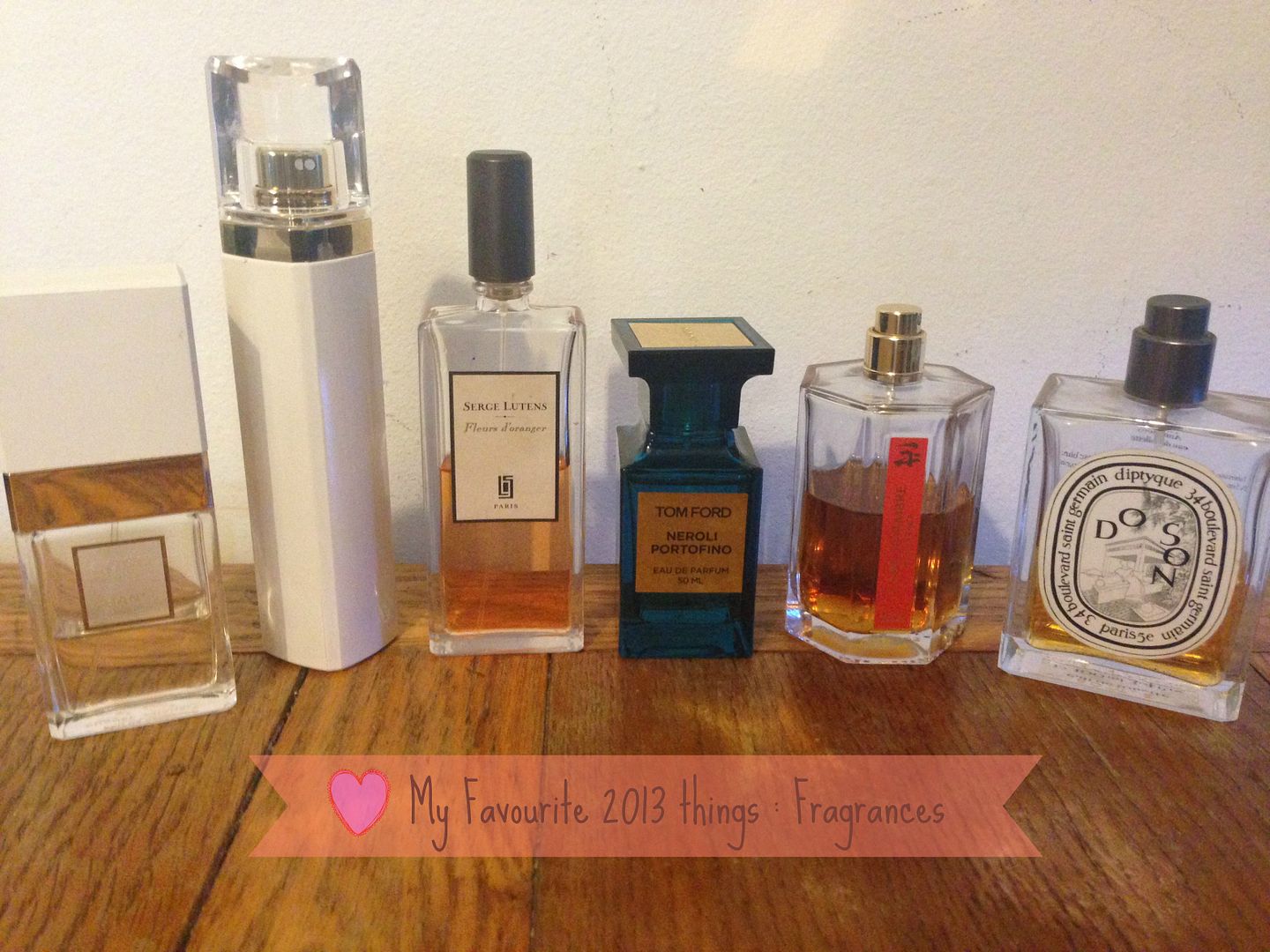 I am doing a series of my 'favorites' from 2013, kickstarting with Fragrance. They aren't necessarily all new/launched in 2013 but just the things that I have loved and used the most. Fragrance is very personal and evokes feelings and memories and usually you are attracted by the same types of notes and flowers. I am not a seasoned nose, nor do I know loads about fragrance but I do know that I love orange blossom along with quite musky, rich fragrances. I tend to stay away from citrus and overly sweet scents, and that's all that really summarises my seemingly basic tastes!
Hugo Boss Pour Femme:
This is my newest addition to my fragrance collection and have been wearing this the most lately. I like this just as an easy, day-to-day fragrance as it has a touch of citrus surrounded with soft white florals. It's not too heavy or musky, hence why it's just good to spritz before you skip out of the door to go anywhere and everywhere. For me, this is a girly, fresh, easy-to-wear, ready-to-wear scent that most people will love.
Serge Lutens Fleurs D'Oranger:
I have loved and used this for around 3 years. It has one of my favourite floral notes in it, you guessed it, orange blossom, but on further investigation, it also contains notes of white florals and tubeurose. This isn't an overly sweet or overpowering orange blossom either, it has a slight woodiness and depth to it. I remember what really drew me to this was when myself and my very chic and sophisticated french friend were in Liberty's and she sprayed it all over herself and I kept on smelling it for the rest of the day. Maybe it makes me feel a bit parisian chic which is why I love it. I wear this day and night.
Diptyque Do Son:
This is for me, a real summer fragrance. I'm still on the old Diptyque packaging of this fragrance and have had it for a good couple of years now…I think I actually prefer the old packaging with the square finish rather than the new smoother, oval appearance. Again, this is one that I didn't really ask about notes etc in it before I purchased it, I just liked the smell and went with it. It has notes of Tubereuse (shock), orange flower, pink pepper, rose and musk. It's quite a sensual and engaging fragrance, and people often comment on it when I am wearing it. For me, it's a 100% summer, ibiza hills, big sun hat and shades.
pssss…I've just spotted this 50% off in the Space NK sale (because it's the old packaging..)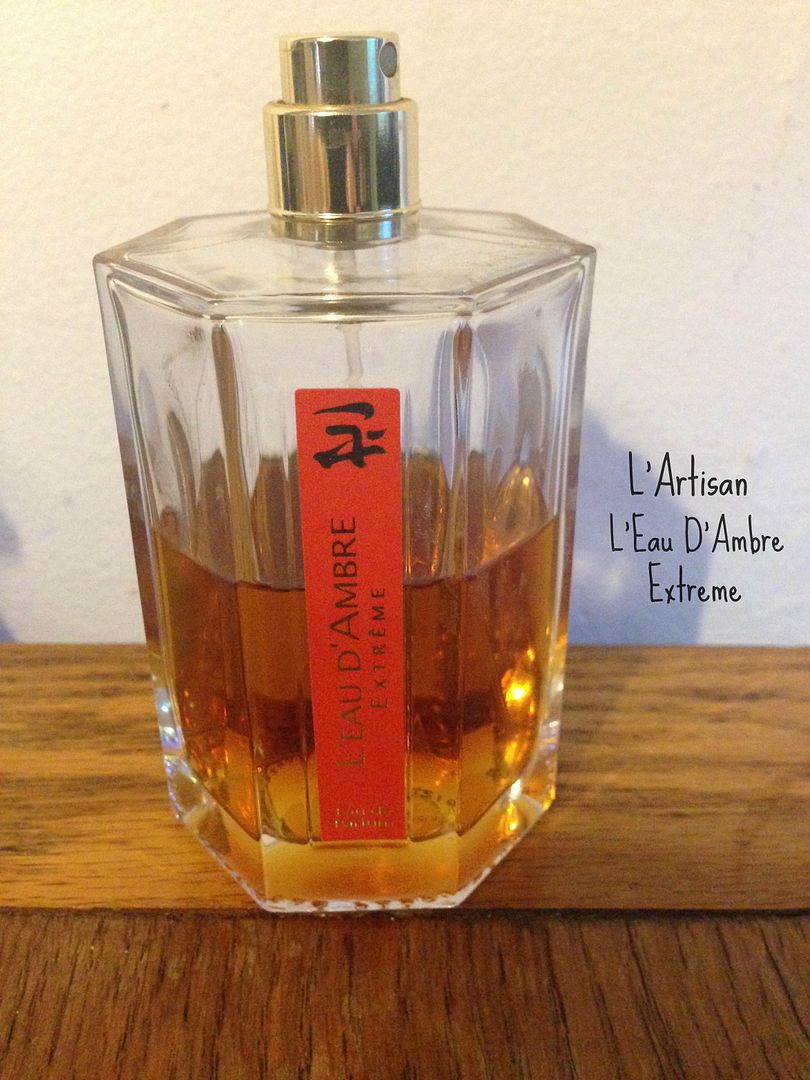 L'Artisan L'Eau D'Ambre Extreme:
This is a complete contrast to the rest of the fragrances in my selection, a more niche option, which is kind of why it had to be included. It's one I kind of love to hate: it's intensely overpowering and heady. Whenever I wear it, I initially think WOW TOO STRONG….then I catch whiffs of it all day and I love it. It is quite spicy but all I can catch it the strong Amber aroma. Less is definately more. I wish I could think of a better way to summarise this fragrance, but I can't…It's fur coat and no knickers.
Tom Ford Neroli Portofino:
This is probably my absolute fav of 2013. I purchased it over much delibaration (not whether I loved it or not…the £135 pricetag).. and it's one of those fragrances that I eek out sparingly and use for special occasions. Again, I purchased it without looking into notes and stuff….I just choose fragrances on how they smell to me and on me. It has notes of tunisian neroli, italian bergamot, sicilan lemon, mandarin, lavender, orange flower and amber. Inspired by the glamourous and sophisticated portofino and I think it's meant to be more of a summer scent but I wear it all year round.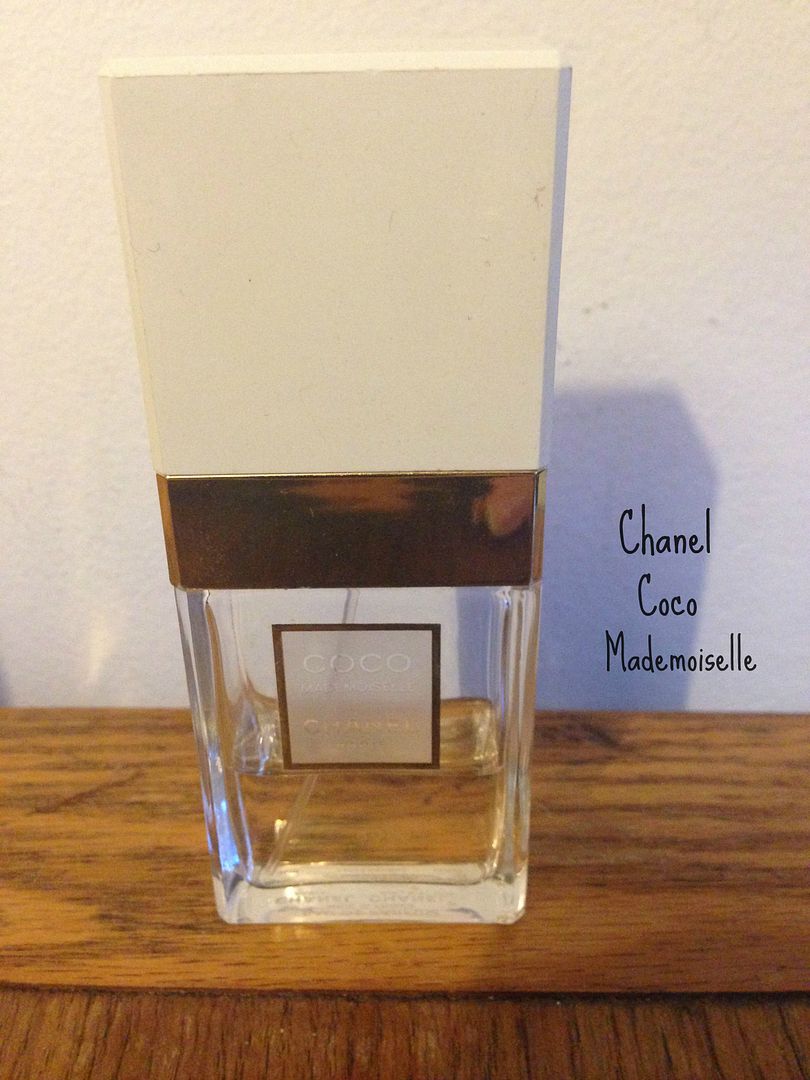 Chanel Coco Mademoiselle:
This is a fragrance I have had for yearsss (this same bottle) but forgot about it for the last couple and forgot how much I love it. It's a real memory trigger for me as I started wearing it in my early 20's and it pure nostalgia! Notes include mandarin orange, orange blossom, jasmine, ylang ylang, white musk and vanilla. A real classic femme fragrance.
Before writing this post, I was quite unaware of the notes in most of these fragrances, I just knew that I liked how they smell and that was that. However when I was having my swot up about them all, it seems very apparent that I am drawn to really similar notes, mainly orange blossom/flower, tuberose, amber, musk and white flowers. Now the hunt begins for that one fragrance that has ALL of these in it…