I was unfortunately away for the opening of the KIKO store, and as I was back in London over the weekend, I took a trip down to the new Regent St store to scope it out. First up, it is right at the top end of Oxford Circus, pretty much on Oxford circus so if you aren't familiar with London, it really is not hard to find.
It's not a typical beauty shop, it looks more like a clothing or a technology store, lots of bright flashing images and LED light displays make it seem very futuristic and different to the normal beauty experience. All the staff seemed really lovely and allowed me to spend a good 30mins having a mooch and selecting what I would spend my £50 KIKO voucher* on.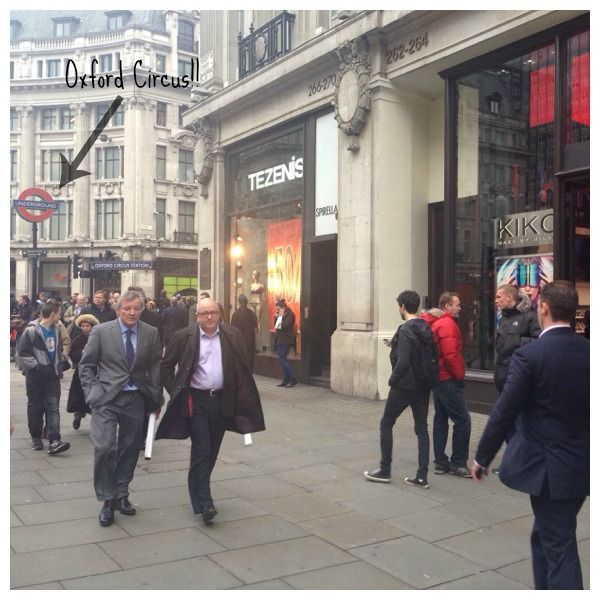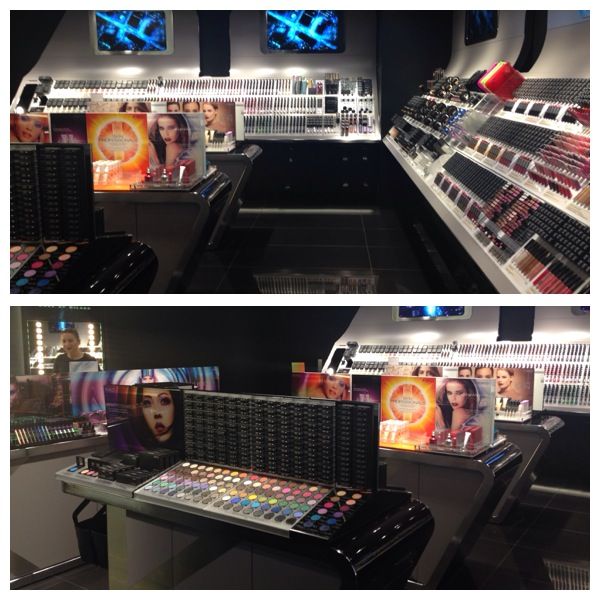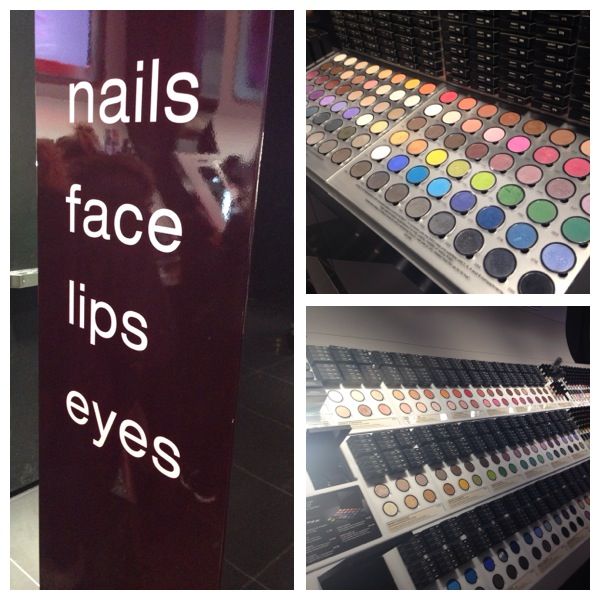 They have such a vast selection of products that it took me ages to navigate my way around the whole shop and see all the things that I haven't seen before. I have only tried quite a small selection of their makeup and they do so much more: accessories, bags, skincare, bodycare and then a really huge makeup range. I almost couldn't make my way around! There are a couple of makeup stations upstairs where you can get advice and help from the assistants and the same downstairs but with more makeup stations.
The whole experience is definately a must if you are in London for some shopping, although I think weekends are super, super busy so perhaps avoid then if you can. The only thing that I struggled with a little was the lighting within the store, I was trying to quickly match a foundation on myself and as the LED lights were chaging quite a lot, so was the colours in-store and it was pretty tricky – a walk to the light outside was necessary, but I am sure the in-store experts can help you out if you are struggling as the lights at the actual makeover areas are a lot better.
I ended up coming away with quite a big bag of makeup , and the value of these items is quite noteable. With my £50 voucher I only ended up going £13 pound over so £63 in total for this lot! Great prices. A huge majority of the products are around the £6/£7 mark so you can get a lot for your buck.
My KIKO shopping: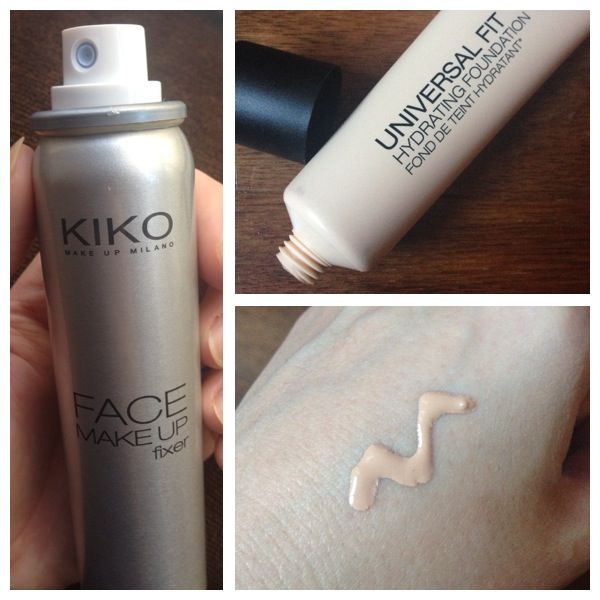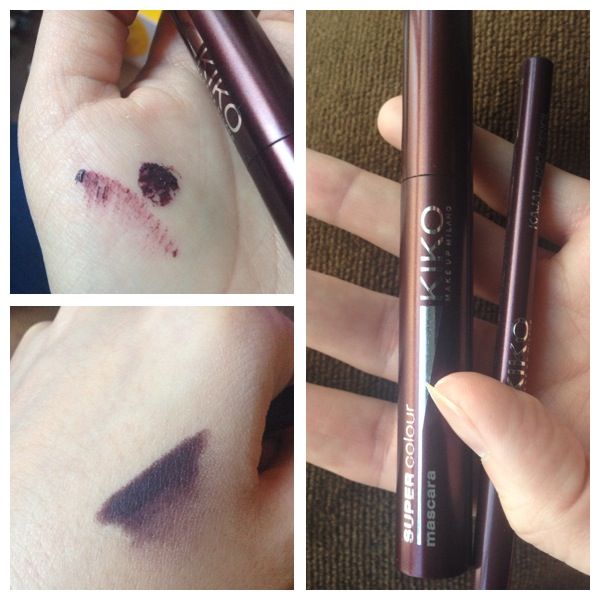 Face makeup fixer: I haven't got one at the moment and actually haven't used one for years but this will be a great addition to my pro kit. It's literally a makeup fixing spray similar to something like 'Model in a Bottle'.
Loose Pigments: I didn't even know KIKO did these kind of loose pigments, amongst a wealth of other things I had never seen . They are very similar (maybe better!) than the MAC pigments, bigger in size and around 1/4 of the price! These are both for my kit….I love this acid pink shade (Fluo 20)..I have a MAC acid orange tone and I tried to buy the pink on the same day but they didn;t have it on stock so now I have my dupe version. These matte bright pigments are also great over the top of lipstick – give it a go. The other golden tone is 10.
Universal Fit Foundation: Like I said, the light wasn't doing a great deal for me and by this stage I had been in the shop over 30mins trying to test EVERYTHING in the whole store! They do a big range of foundations, but I am always a fan of dewy glow so opted for the moisturising foundation. Yet to try it on my face but will review in due course. Shade I opted for was 03 natural rose.
Super Colour Mascara: This is quite an unusual shade (05) and I actually got this for me. In my kit I have two reddy / wine colours of mascara but this one is slightly on the browner side so a bit more wearable for day to day. An absolutely perfect shade for green & blue eyes…this will make the colour pop. Will show you some looks with it ASAP and have been wearing this non-stop.
Kajal Eyeliner: This is actually quite a simliar tone to the mascara…that really deep burgundy brown (shade 114). This is for my personal makeup bag, I have nearly run out of my Shu Uemura ME purple so this is taking it's place. It's actually a lot softer and I prefer that it has no sheen/shimmer to it too. Easy to blend and apply.
Long Lasting stick shadows: When I tweeted before I went to the shop for ideas of what to buy, a lot of makeup artists said these. The colour range is great and they feel really creamy and look super pigmented. I think I will definately be getting more of these. As good as any of the more expensive ones I have tried. These colours are really not something I would personally wear but a great addition to my pro kit. Shades are 41 (sky blue) and 31 (royal blue).
Colour Correction wheel: Again, this is for my makeup kit. I have various concealers in these tones for brightening, reducing redness, sallow tones etc but it's a great space-saver to have this all-in-one. It's not easy to say from the photo but the middle section is a creme highlighter type thing so will work over/under eye concealer too to add lift and brightness.
Have you been to the KIKO store yet or is it on your list of places to go and visit? If you are visiting London on a Beauty pilgrimage, head to Oxford Circus as you can see KIKO, Liberty's, the MAC pro store (Soho), Illamasqua Beak St, Benefit Carnaby St, The makeup store, Selfridges and Space NK all within a half-mile or so radius. Can get a lotta beauty hits in one for all you addicts…