Soooo last minute this year, so blatantly won't be getting ANY of these things, but here is my delusional / fantasy wishlist for this Christmas. I still haven't managed to do any of my own shopping yet, it seems to be getting later and later for me, and with a lot of retailers going into sale BEFORE Christmas, it seems like a lot of other people are holding out too! I'm pretty stocked up on beauty items at the moment, so I'm not really desperate for anything new at all, hence why this is more of a daydream wishlist than a realistic one.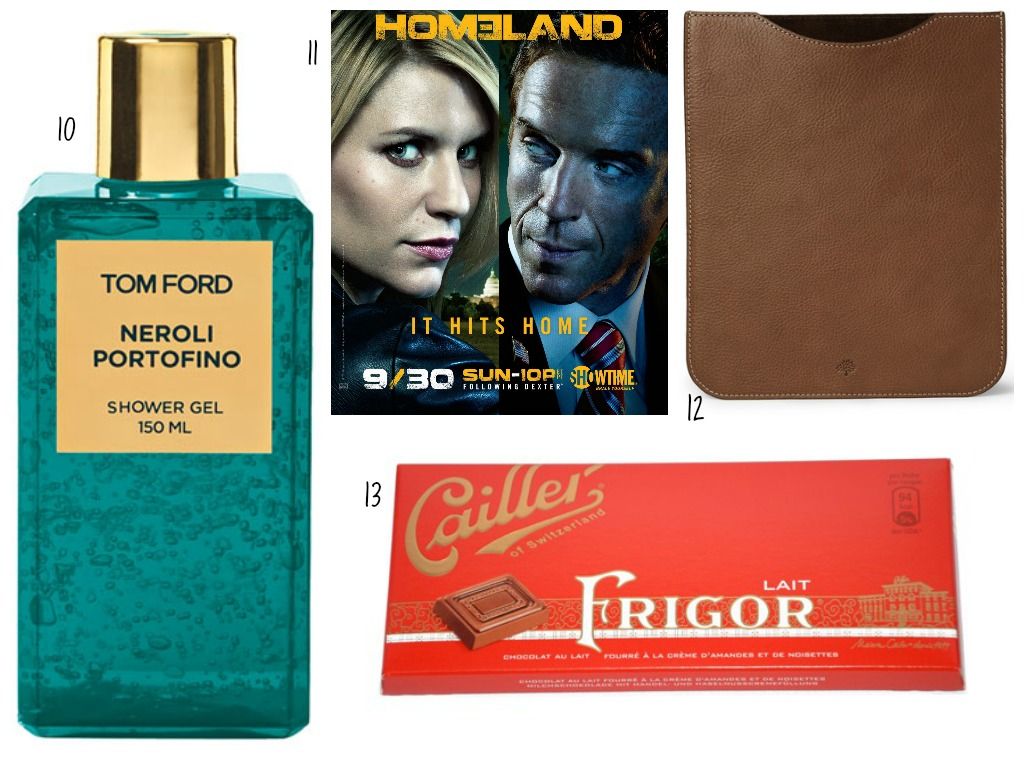 1.Diptyque candle Feu De Bois. Just because this is the best winter candle on the earth.
2. Charlotte Tilbury eyeshadow quad. Any shade. I haven't looked at the full colour selection yet but I am dying to try these. They are similar to the Tom Ford quads but quite a bit cheaper. (They were created by the same team FYI) In fact, anything from the Charlotte Tilbury range would be welcomed.
3.Sunday Riley Ceramic Slip cleanser. Have had my eye on this for a long time, well since it launched into the UK earlier this year. I have tried a small sachet sample of it and I really loved it. It seems like a perfect combination of ingredients for my skin and I am still lusting for this to be sat beside my sink. It's £35 so not ridiculous but still a bit of a splurge when I have so many cleansers to get through. Cannot justify buying it right now but will happily receive with open arms and face.
4.Tom Ford sunglasses. These are a painful memory and I feel a bit saddened even looking at them. I purchased these a week before my holiday to Bermuda in September. I arrived in Bermuda on Saturday night. By Sunday night they were vanished to the bottom depths of the sea, never to be seen again. I cried too, they weren't cheap. The only reason I had bought them is because I had left my Ray-bans at a bloggers event the week before. 2 pairs in 2 weeks *sob*. I did buy a different replacement pair but it near-impossible to get this same style….and now I am still lusting after them.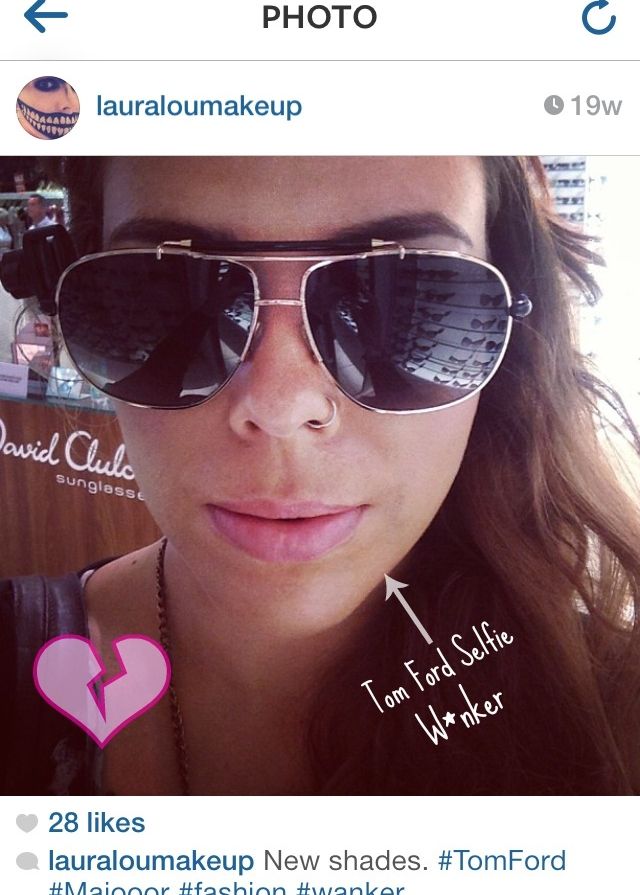 5.Camera Nikon D3100. I have no clue really about cameras but I was advised by the lovely Zoe that this is quite a good 'starter' one that is the step above my digital camera and iphone 5 I have been using. I know that my photos are pretty bad on my blog and want to improve this next year! If you have any other recommendations for good basic one (not over £250/£300) then please let me know. It's something through my makeup work I have always been interested in anyway so am keen to learn more and more about photography. I have zero hope of receiving this at Christmas so to the January sales I will go.
6. MUJI storage boxes x 10 (+). I am moving house at the end of January and me and my fiance (still sounds weird) are upsizing from a one bed to a three-bed so I get to have an office/makeup type room which will be a dream. Obviously it's a big step up but we are moving from a very central/ trendy location to somewhere further out of London, a bit more sleepy so it will only work out a little bit more expensive. I can't wait to have more space for all my things so am going to be doing a huge MUJI shop so I have an organised and clutter-free makeup haven.
7.Nike Air max – Liquid gold. Ok, ok, I know these are pretty garish, chavtastic but they are shiny and gold and I want them on my feet asap. I collect trainers and these want in. They are really hard to get hold of as they are super limited edition and around £250-£300 and unfortunately at the time I got offered a pair by a dealer in my size, I just could not afford them. They will be mine. (size 7 FYI)
8. Le Creuset stew pot. You know that your fairer years are behind you when this kind of thing is on your Christmas wish list. Yeah, boring. I remember my mum always cooking with this big orange pot when I was younger and she had it for literally decades! They last for a lifetime and as I'm becoming a bit of a self-proclaimed domestic goddess, I want a big orange stew pot myself! Wild nights out are slowly being replaced with dinner parties and wine. eeeek.
9.Illamasqua sculpting powder duo. I haven't actually seen this in 'real life' yet but I really like the look of this and think it will be a kit staple for me. I use contour powders so much and to have 2-in-1 will be great for space saving. I hope they will bring out more shades of this.
10. Tom Ford Neroli Portofino Shower Gel. This is my favourite fragrance in the world, which I have and would love any of the bath/body products to go with it. I would never spend £40 on a shower gel (bit ridiculous Tom) so definately a gift-type thing for someone who reallllly loves me *doe-eyes*.
11. Homeland DVD whole set. I wasn't interested in this when it first aired here in the UK however many years ago. Anyway when everyone started loving it and talking about it, I was adament 'I don't watch those types of things..' then when I was a bit intrigued it was too late to get into it. So I have avoided it for however many series we are now in so when I DO get round to buying the box set I can watch it properly! Maybe then I can join in with this incessant twitter chat every Sunday PM.
12. Mulberry ipad case. This was featured on my deluxe christmas gift ideas and I quite like the look of this for myself. I have a fairly expansive Mulberry collection and my favourite is this tan shade – it's timeless and wears so beautifully. Again, not something I would ever buy for myself.
13. Frigor chocolate. My favourite chocolate in the whole world! I used to spend a lot of my childhood in Switzerland and as far as I have seen, this is the only place you can get it. I absolutely love this! Dreamy chocolate heaven that sparks nostalgia and distant fond memories.
Out of this lustful list, the only thing I really am in need of is a new camera, followed by the chocolate. I will let you know how I get on with my hopeful receiving!