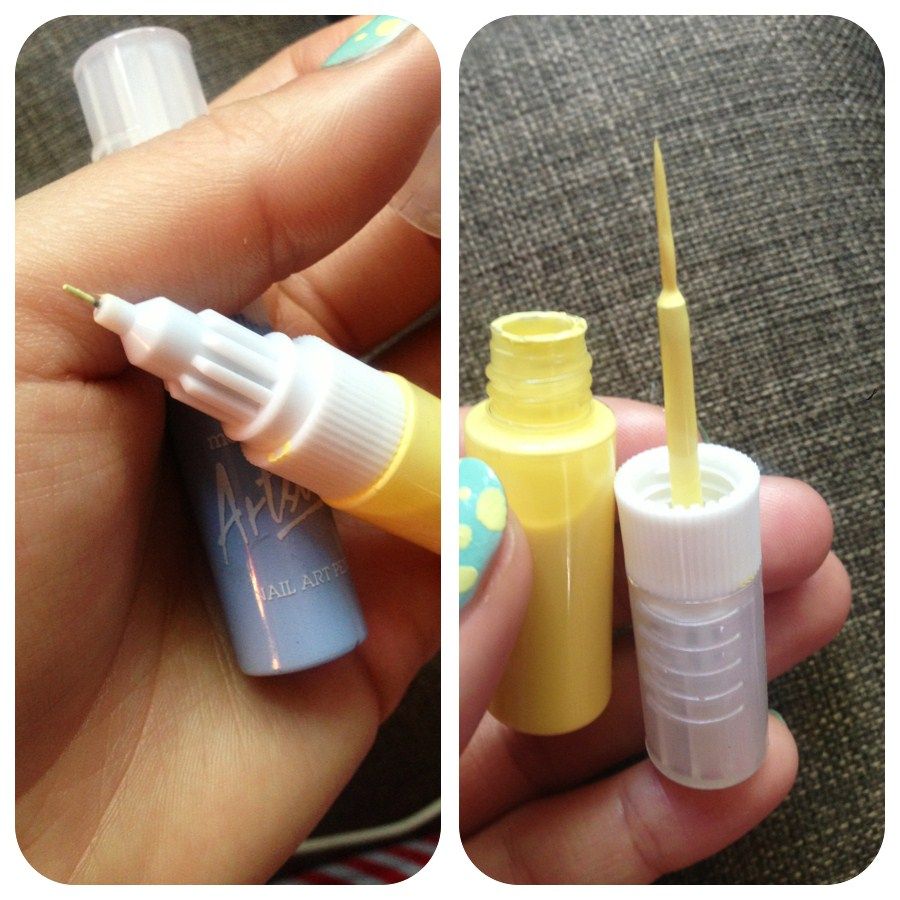 These little innivative bottles makeup nail art a lot easier than what I have been used to. They are squeedgy plastic bottles and you can either just pull the cap off and it is a tiny nib that you can use for precise detail and dots. If you unscrew it you get a long, thin brush applicator which makes stripes a lot easier.
I wasn't overly adventurous and I opted for dotty nails. I used Essie's Mint Candy Apple as a base colour, and then the yellow artstix colour to apply different sized dots all over the nail.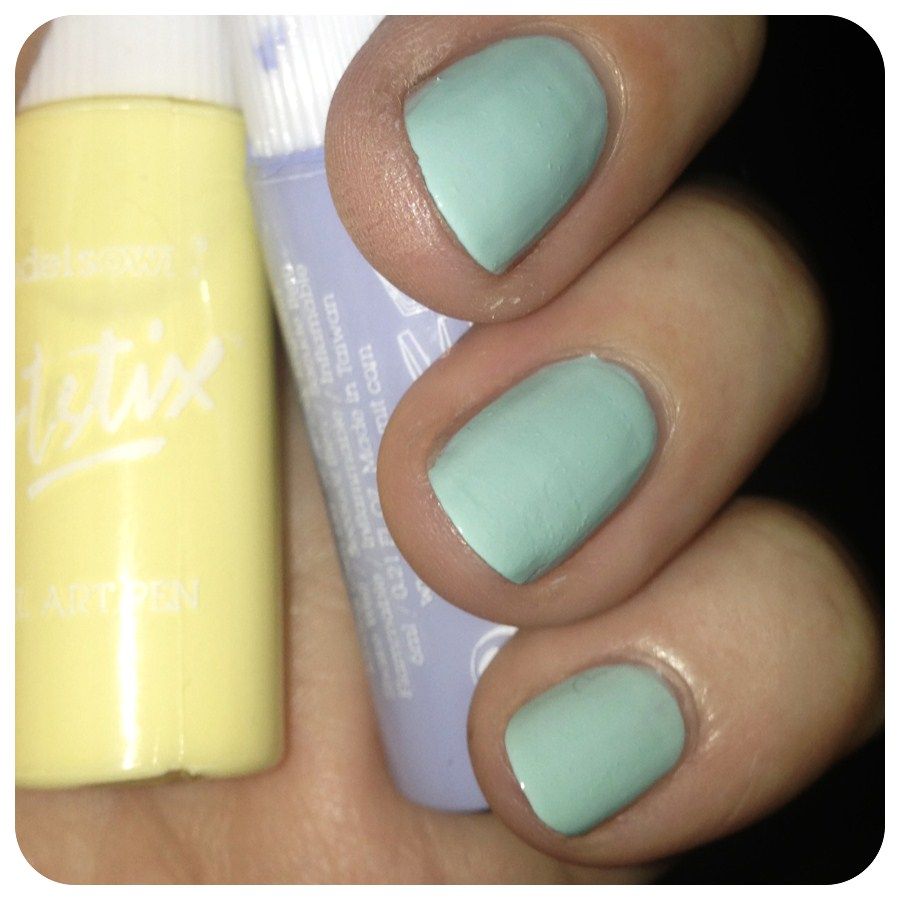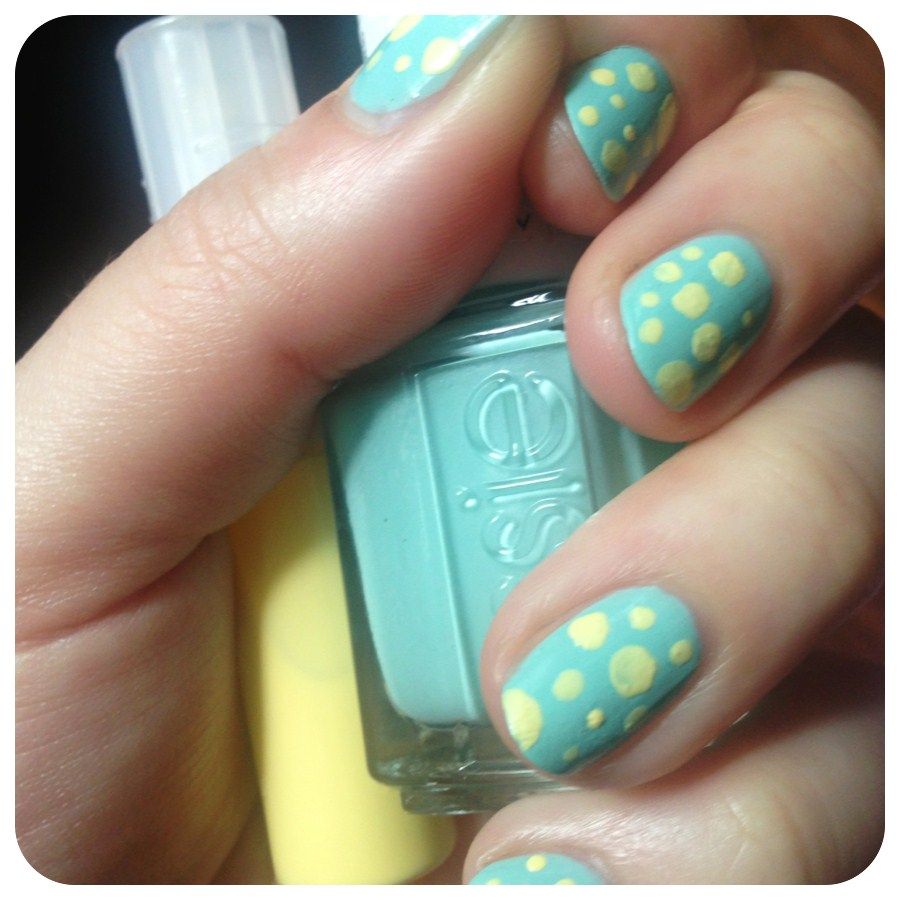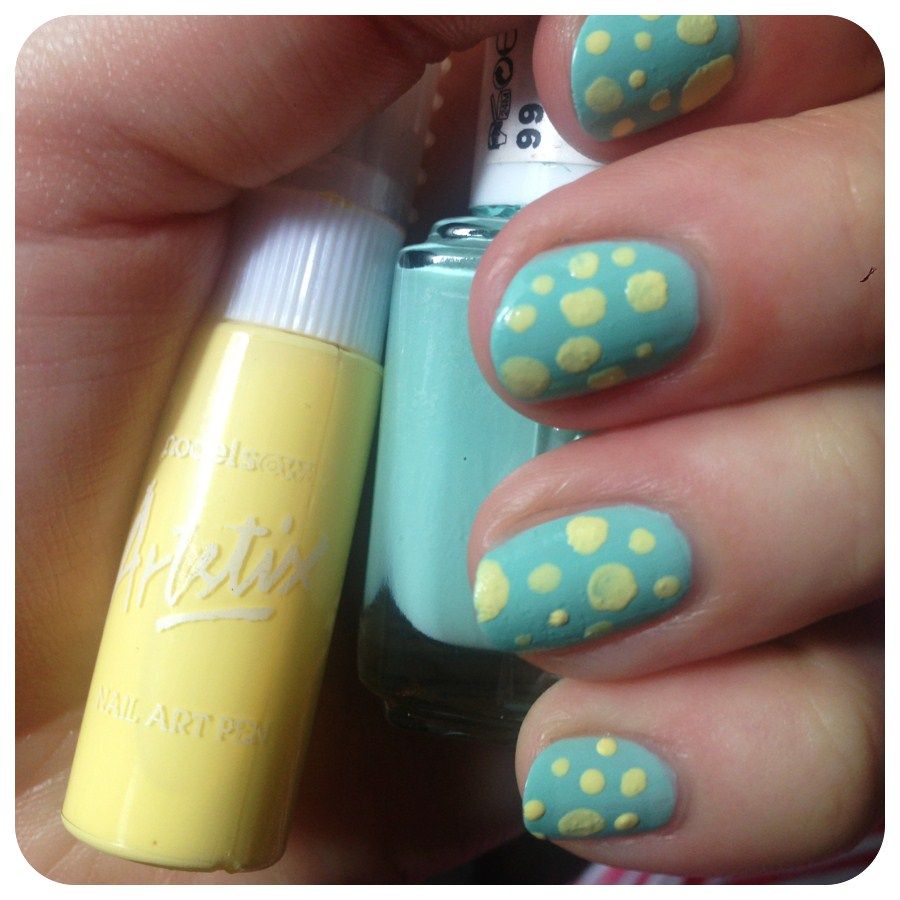 There are so many ways you can use them and they make the concept of bringing nail art home a lot easier! They do a great range of colours, including a few more pastels (I want the pastel pink next), black white, silver and hot pink.
I am going to experiment and try and be a bit more adventurous when I next use them…any links/ ideas welcome!