REN skincare is a brand I have loved for years….. it's clean, nicely packaged, reasonably priced and BRITISH! I am a huge fan of their micro-polish, Glycolactic mask (see review for both here) & the hydra calm cream. Everyone and their dog is jumping on this (irritating) BB bandwagon, and to be honest I am not a huge fan of BB creams…..it….is…..tinted………..moisturiser. Which we have used for years…to be fair some cheaper tinted moisturisers won't have the skincare that BB creams have but good quality tinted moisturisers such as Chantecaille, have had these formulas for years.
REN are bringing out a BB with a bit more oomph than most, in my opinion. Satin Perfection BB Cream is silicone-free (big selling point), paraben-free, no sulfates, mineral oils, petrolatum, synthetic fragrance. Pretty much all BB creams I have tried contain silicone so I think the REN one will be popular with ingredient savvy people, and always sensitive and reactive skins.
Silicones?

Now, I'm not totally anti-silicone as it does really smooth the skin, keep makeup on and lock moisture into the skin …so I'm open to this in smallish amounts, particulary in makeup….BUT some people really don't react well to it, particulary if it is being used on the regs.
Silicone can also block the pores, so in theory if you dont apply it onto freshly cleansed skin, it will lock in dirt and oil too = breakout / reaction. If you want to check if your products have silicone in, just check on the ingridients for 'Dimethicone' or 'Methicone' or pretty much anything ending in 'cone'. If it's there in the top 3-4 on the ingredient list, it is pretty loaded. Some popluar skincare brands literally pack their creams and serums with silicone to give them a nice texture and feel on the skin, but it is something that I now don't want to be using in high levels every single day. Pretty much every makeup primer contains silicone!
Satin Perfection BB Cream
So on first impressions, it looks really pink, but upon application it adapted to my skin perfectly and made it feel comfortable and gave it a very near naked finish. The coverage is very light, so great for those people with nice skin anyway. I have blemishes/ scarring so when wearing this I would still need to use concealer to make it more flawless, I wouldnt be comfotable with just this on.
I really liked the smooth finish it gives the skin, with a tint of dewiness. The smell they use (natural fragrance) is really freshand uplifting… mandarin and grapefruit. I expect it to be a really popular BB this summer and as with all BB creams, this has SPF protection (15) UVA & UVB.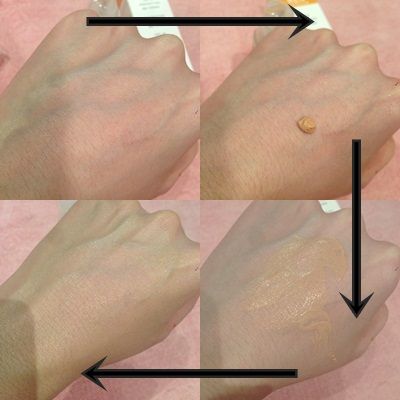 I also noticed that it contains Lactic acid which is a great product for brightening the skin (this is one of their key ingredients in the fabulous GlycoLACTIC mask), and lots of minerals, antioxidants so it has a lot more to it than just tint n' SPF.
Full ingredients list:
Aqua (water), Caprylic / Capric Triglyceride, Zinc Oxide, Oleyl Alcohol, Camelia Oleifera seed oil, Titanium Dioxide, Glycerin, Cetearyl Olivate, Silica, Yeast Amino Acids, Sorbitan olivate, isononyl isononanaote, myristyl myristate, sucrose palmitate, tricalcium phosphate, oryzanol, cetearyl alcohol, phenoxyethanol, isopropyl myristate, polyhydroxystearic acid, vaccinium macrocarpon (cranberry) seed oil, mannitol, Lactic acid, yeast extract, mica, sodium hydroxymethylglycinate, tocopherol, carbomer, isostearic acid, stearalkonium hectorite, limonene, morinda citrifolia extract, isopropyl titanium triisostarate, glycogen, magnesium ascorbyl phosphate, propylene carbonate, citrus nobillis (mandarin orange) peel oil, parfum (fragrance), Linalool, laminaria ochroleuca extract, citrus grandis (grapefruit) peel oil, CI77492/ CI77499/ CI77499 (Iron oxides).
The REN Satin Perfection BB Cream is going to be available from June this year, priced at £26 for 50ml.
www.renskincare.com